While Boeing 737 MAX operators around the world are pushing back its re-entry into service towards the end of the year, International Airines Group (IAG), the parent company of British Airways, Iberia and European low-cost carriers Vueling and Level, is strengthening commitment towards the troubled Boeing narrow body.
Having recently signed a letter of intent for 200 Boeing 737 MAXs at the 53rd edition of the Paris Air Show to be delivered between 2023 and 2027, the group is now looking to bring forward deliveries by a year, starting in 2022.
In a recent conference call with journalists, IAG CEO Willie Walsh said, "We are having very constructive discussions with Boeing. We are looking to bring forward the delivery to 2022, which we think it's possible."
Meanwhile across the pond, North American carriers such as American and United are keeping the aircraft out of their schedules through November, while Air Canada and Southwest, who operate 24 and 34 Boeing 737 MAX 8s respectively are stretching the aircraft's grounding towards 2020.
This comes after recent Wall Street Journal reports suggest delays in the revision of the MCAS software by Boeing, the FAA and international regulatory entities. This comes as stakeholders are scrutinizing the rigour of analysis on the aircraft's systems before setting a date for when the jet would be brought back to the skies.
Nevertheless, Walsh showed himself confident that Boeing will be able to bring the jet back to the skies in the coming months and that the conglomerate he leads will be able to take a hold of the first aircraft slightly sooner than expected. However, it is no secret that having stopped the MAXs production at Renton until its grounding is lifted, Boeing will have a significant aircraft backlog to catch up on.
Although deliveries are set to be spread over the next several years, it is expected airlines will be keen on speeding up deliveries for the aircraft that were to be delivered during the MAX grounding period, inevitably pushing back deliveries for new orders.
Disappointment with Airbus Delivery Timeframes.
A FlightGlobal report suggests Walsh is showing interest in speeding up Boeing 737 MAX deliveries to mitigate delays in Airbus A321 deliveries, which in turn affect IAG's network planning and operational strategy.
The Irish executive had previously manifested his concerns with IAG's overreliance on Airbus for single aisle aircraft. Talks with Boeing could mean playing a card to align aircraft deliveries with IAG's fleet renewal and network expansion strategies.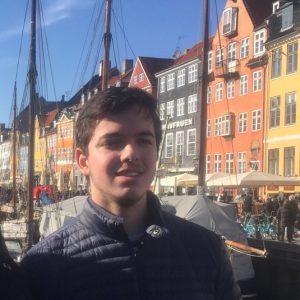 As a geography nerd, Jose has always been fascinated by the complexities of the airline industry and its ability to bring the world closer together. Born and raised in Peru, now studying in the UK. he has travelled around America, Europe and South East Asia. His favorite aircraft is the Boeing 767-300, which he has flown many times during his childhood; although now the A350 is slowly growing up on him.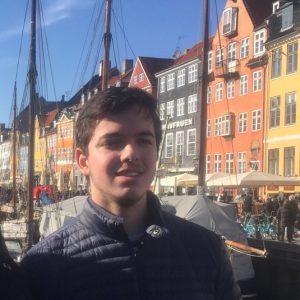 Latest posts by Jose Antonio Payet (see all)