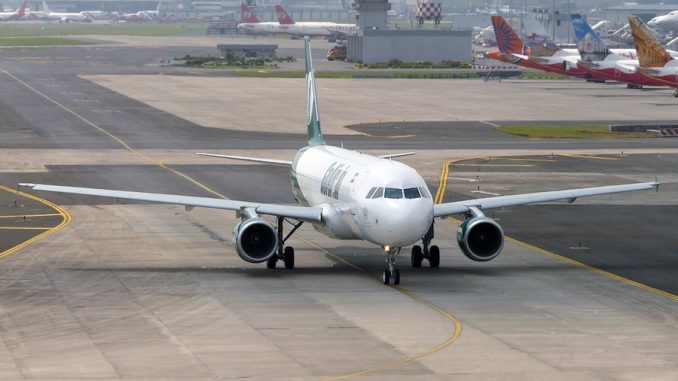 Indian airline GoAir is a low-cost carrier based in Mumbai that operates a fleet of 51 Airbus A320 aircraft, holding roughly 8.4 percent of market share making it the fifth largest airline in India.
The airline is currently held by the Wadia family and appears to be seeking an IPO. This isn't the first-time rumors have swirled around this, but reports say that plans have been revived with the airline inviting investment banks and lawyers to pitch for the job.
New Senior Leadership
While the airline has yet to officially announce their intentions, it is seeming more likely that an IPO is going to happen. The airline plans to add an aircraft to its fleet every month through the financial year and has announced several new hires in key leadership positions. Among the hires are a chief financial officer, a vice president of international operations, heads of network planning, revenue management, and flight operations.
The new roster of hires is a little unusual given that it is filling a number of vacancies that are usually critical to an airline. This comes after many senior executives left the company within a year, including the CEO who left after nine months on the job citing personal matters.
Ben Baldanza, the legendary former CEO of Spirit Airlines, even was invited to join the board as opposed to just the consulting services he has been providing.
Insiders report excessive micromanagement from the controlling Wadia family as a key factor in the executive departures.
Strong Financial Discipline
Leadership issues aside, the airline is somehow still remarkably well run. The airline was founded just under a year before IndiGo, the largest Indian airline with a domestic market share of 48.1 percent.
One would think that given the similarities in operations GoAir would be far more successful than it is now. It only has 51 aircraft compared to the slightly junior yet considerably more large IndiGo with 238 aircraft and nearly half the Indian market.
The success of GoAir isn't in fleet size but how conservatively the airline is run. The airline has avoided the risk taking and fast growth IndiGo has taken and is content with a small efficient operation. This also isn't to say that IndiGo is not a well-managed airline, it has been consistently profitable for 10 years, a remarkable feat in Indian aviation. GoAir narrowly trails them with profitability in all but one of the past eight years.
GoAir keeps its financials under a very tight grip, something surprising to many in the extremely fast-growing aviation market. Their obsession with cash flow is the reason why it has run a small operation with an extreme aversion to long term bets.
The airline operates with an impressively small amount of debt as well, with roughly $11 million in internal company borrowing and $22 million in external financing.
While not the fastest growing, it has been able to develop financial discipline that can lead it into a very successful post-IPO. The addition of the former Spirit CEO leads one to believe that he is trying to create a Spirit 2.0 in India, using the same wildly successful model in the U.S.
A potential IPO will give the Wadia family an exit strategy and raise an enormous amount of funding for growth following the same conservative principles of fiscal responsibility. The airline has the potential to continue to grow to a medium sized player in the market similar to the likes of Spirit in the U.S.

Hemal took his first flight at four years old and has been an avgeek since then. When he isn't working as an analyst he's frequently found outside watching planes fly overhead or flying in them. His favorite plane is the 747-8i which Lufthansa thankfully flies to EWR allowing for some great spotting. He firmly believes that the best way to fly between JFK and BOS is via DFW and is always willing to go for that extra elite qualifying mile.

Latest posts by Hemal Gosai (see all)