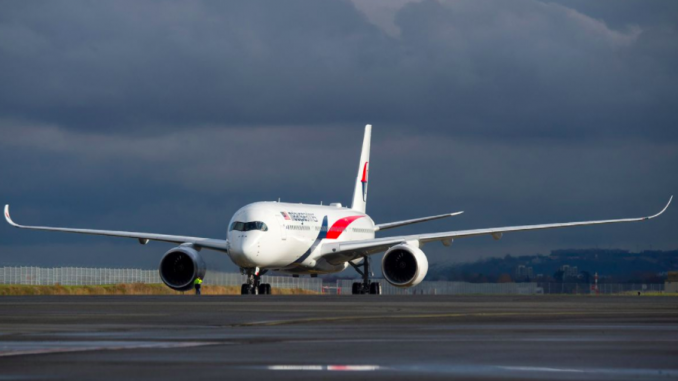 State-owned Malaysia Airlines has received RM300 million ($71 million) of funding from the government. Earlier this year, the government already pumped RM500 million ($119 million) into the airline.
In 2014, both the MH370 and MH17 incidents made a profound impact on Malaysia Airlines. As a result of the double tragedy, Malaysia's government decided to rescue the flag carrier. Khazanah Nasional Berhad, Malaysia's sovereign wealth fund, which set up the MAS Recovery Plan (MRP) and owns the carrier.
In response to the RM300 million worth of funding, a spokesperson for Khazanah said that this is a part of RM6 billion ($1.4 billion) of funding approved under the MRP. Khazanah will continue to invest, allowing the airline to keep running the business as usual.
The airline was expected to break even in 2018, but failed to achieve the goal. Recently, the airline set a new goal to break-even by 2022.
Earlier, Morgan Stanley was hired to develop a new strategy for the struggling airline. The investment bank will be looking for options, including a potential stake sale. The airline had a loss of RM2.35 billion between 2015 and 2017. In 2018, the airline said its loss was less than the previous year, but it hasn't revealed the figure.
Earlier, the airline announced its first-quarter performance. The airline had a two percent revenue improvement year-over-year, and the load factor remained steady at 75.2 percent. The airline mentioned that the ancillary revenue has increased, following initiatives that allow passengers greater choice and flexibility. Again, the airline hasn't revealed a detailed result and figure.
Izham Ismail, the airline's CEO said, "Notwithstanding an improvement in our Q1 operational performance in comparison to last year, we expect to remain extremely challenging. The competitive environment is expected to continue to tighten in 2019 given, driven by overcapacity in the region as well as domestic." In fact, the airline is facing stiff competition, Air Asia, which is a low-cost carrier, was the only airline that made a profit in the country last year.
Malaysia Airlines owns a fleet of 81 aircraft and flies to over 59 destinations. The airline mainly serves Asia, the Southwest Pacific region (such as Australia and New Zealand) and the U.K.

Will has been a travel agent in Hong Kong for almost three decades, as time goes by he hasn't lost his passion for his job, He still has plenty of enthusiasm for the airline industry and airport operations.