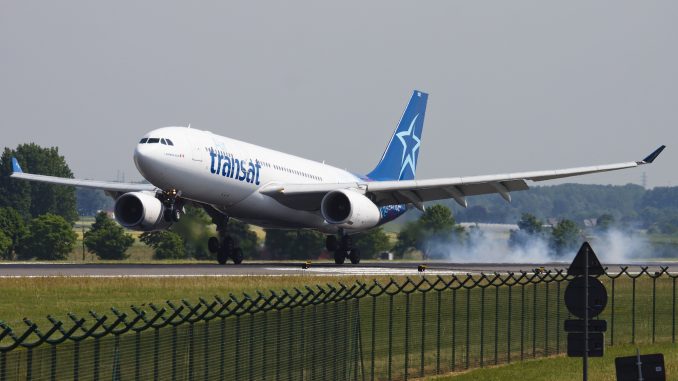 At 2019's Skytrax awards, Air Transat was awarded the title of the World's Best Leisure Airline for the second year running. I checked them out earlier this month on a long-haul service between Manchester and Toronto, operated by an Airbus A330-200.
At Manchester, check-in is the traditional system without any self-service kiosks unlike at their Toronto hub. The airline has separated lines into Economy, Option Plus and Club Class, with an agent asking customs questions at the start of the line.
Boarding was done via bus and stairs as the aircraft was parked on a remote stand rather than at Terminal 1. Boarding started with Club Class, followed by Option Plus and Kids Club members. For economy passengers, boarding was done in groups.
At the top of the steps, a flight attendant kindly greeted me and pointed out where I would be seated. Moving along the cabin more flight attendants were welcoming me aboard.
My flight was on a remodelled aircraft with a new economy class. Most of the economy cabin is configured as 3-3-3 but towards the rear of the aircraft, it is laid out in a 2-3-2 configuration. I was seated in 47A, a window seat in a two-by-two row which I had paid to pre-reserve. The seat was made of a very comfortable leather at 17 inches wide with a pitch of around 32 inches. It also had an adjustable headrest which I found very useful.
Contrary to other airlines' A330s, the area around the third exit door had lavatories at only the sides of the plane. This meant the aircraft felt much more open plan and spacious. The bulkheads and lavatories also had a nice design on them which gave a more vacation vibe than a plain grey wall. The cabin also featured mood lighting.
On the A330, each seat has an individual entertainment screen which features a USB port. The system featured over 50 movies and over 200 episodes of TV shows, including Air Transat's own travel series about certain destinations. It also had a moving map and games.
After take-off, flight attendants came around offering snacks from the Bistro menu and a comfort kit, which cost CAD$10. Air Transat only accept credit and debit cards for onboard purchases. The snacks service was followed by a drink service which took a long time to reach the rear of the aircraft as there was only one trolley and two flight attendants for each side of most of, if not the whole, economy cabin. Soft and hot drinks on Air Transat are free, but select alcohol comes with a charge.
After drinks came dinner which also took a long time to receive, and this also came with another drinks round. The dinner itself was disappointing. The choice was the typical chicken or pasta. I chose chicken which came with rice. Also on the tray was a peculiar pasta salad, bread and the sweet treat which was chocolate truffles with coconut and quinoa. The treat was nice, unlike the rest of the meal which wasn't.
After my tray was cleared I was able to enjoy the inflight entertainment with flight attendants passing through with water.
A pizza flatbread was the pre-landing snack. This was tasty and also came with another drinks service. After this was cleared away, flight attendants came around with mints before landing.
In conclusion, the Air Transat service is good. While the food was not great and service took a while, the flight attendants were very friendly and the entertainment system was good. The seats were comfortable and had a solid amount of legroom in my opinion.
To avoid a typical airplane meal, passengers could choose to upgrade to a gourmet meal created by chef Daniel Vézina for CAD$25. This gives the option of six different meals to preselect before departure and is standard in Club class, the airline's premium product.
I would say that Air Transat offers good value for money in the services that they give. Drinks and the meal services are free and there is an extensive entertainment selection.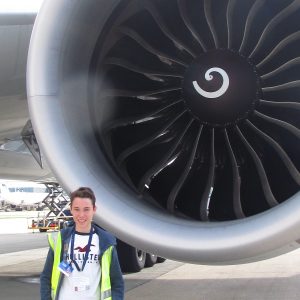 Connor has been in love with flying since the first time he boarded a plane when he was 5 years old. He loves all things aviation, and he hopes to make that his full time career in the future.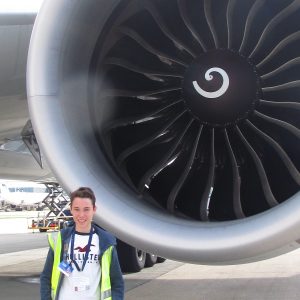 Latest posts by Connor Sadler (see all)