The U.K. Civil Aviation Authority (CAA) will on Monday conclude the largest peacetime repatriation of more than 140,000 U.K. citizens after the collapse of travel firm Thomas Cook. The final flight, from Orlando to Manchester, is the last of 746 flights undertaken in the two weeks since holidaymakers were left stranded and over 20,000 Thomas Cook employees lost their jobs, as the company failed to secure capital to continue operations.
The Thomas Cook group had been hoping to secure a buyer for its airline operations earlier this year to shore up its debt but had been unsuccessful due in part to the devaluation of the parent company.
In a press release, Richard Moriarty, Chief Executive at the Civil Aviation Authority, said: "I want to thank everyone who has played their part in delivering this enormous undertaking, including the passengers we flew home for bearing with us as we undertook this complex operation. I also want to pay tribute to the many amazing former Thomas Cook employees who worked with us to make this operation a success. It needed an unprecedented team effort from our commercial partners, our friends across government and my colleagues at the CAA."
The undertaking involved the use of 150 aircraft from 50 aircraft partners, including the utilisation of a Malaysian Airlines Airbus A380. Now the CAA will begin the process of overseeing the refunding of over 360,000 forward bookings encompassing the holiday plans of 800,000 people.
Airline consulting firm IBA noted that 2019 has seen the 'fastest growth in airline failure in history' with external factors including a strong U.S. dollar and higher fuel costs impacting on carriers with home markets in the U.K. and Europe. The demise of Thomas Cook and its airline has been accompanied by several other airline failures in recent weeks. France's Aigle Azur and XL Airways and Adria of Slovenia have ceased operation and expectations are that more airline will collapse in the coming months.
"The last quarter of the year tends to see more failures during the northern hemisphere winter," Phil Seymour, IBA's chief executive is reported in Reuters as saying, adding that U.S. carriers have a level of protection with the 'natural hedge' of dollar revenue.
Michael O'Leary, who now oversees the Ryanair group of airlines, repeated his claim last week, which he made in 2017 and 2018, that Norwegian Air will be the next major airline to fold.
Speaking at a Reuters event, Mr. O'Leary cited the proposed increase in environmental taxes and levies on the air transport industry by European countries as a factor that will see airlines fail. "It's going to hasten the consolidation of the industry," O'Leary said, in response to a question regarding separate French, German and Netherlands government proposals which will impact air travel by increasing levies and implementing minimum ticket prices.
He then went on to predict that in the next five years a number of airlines will cease or merge within Europe to the extent that the industry will consist of four dominant carriers, of which Ryanair will be one.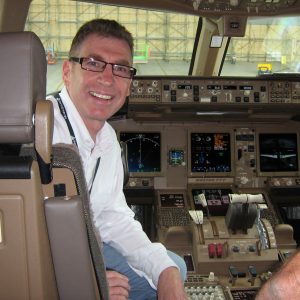 John has always had a passion for aviation and through a career with Air New Zealand has gained a strong understanding of aviation operations and the strategic nature of the industry. During his career with the airline, John held multiple leadership roles and was involved in projects such as the introduction of both the 777-200 and -300 type aircraft and the development of the IFE for the 777-300. He was also part of a small team who created and published the internal communications magazines for Air New Zealand's pilots, cabin crew and ground staff balancing a mix of corporate and social content.

John is educated to postgraduate level achieving a masters degree with Distinction in Airline and Airport Management. John is currently the course director of an undergraduate commercial pilot training programme at a leading London university. In addition he is contracted as an external instructor for IATA (International Air Transport Association) and a member of the Heathrow Community Fund's 'Communities for Tomorrow' panel.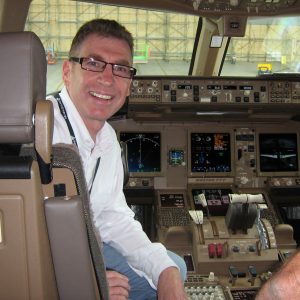 Latest posts by John Flett (see all)