The collapse of an airline in the United Kingdom can create multiple headaches for the U.K.'s government. Not only does the country face potentially thousands of newly unemployed citizens, the stranded passengers will need to find a way home.
Under current laws in the U.K., the government will rescue stranded passengers by chartering aircraft. With the collapse of Thomas Cook last month, the U.K. government began the largest peacetime reparation of British citizens, planning to bring back 150,000 stranded citizens.
However, the cost of the reparation flights falls onto the British taxpayer. This can rise into the hundreds of millions of pounds, and flights are at the mercy of the schedule of the charter operator. For Thomas Cook the government chartered nearly 150 aircraft to operate 400 reparation flights. The current government has proposed new legislation to make it easier to procure these rescue flights.
The proposed new legislation would see collapsed airlines to be placed in special administration. This would allow the airline to operate the rescue flights using the airline's aircraft and crew. The government believes this new plan would cause less disruption to passengers as well as lower the cost to the taxpayer. The U.K. would no longer have to seek a third party operator for these rescue flights, and can guarantee a schedule for stranded passengers.
Currently there is no timeline for the new law to be debated and put into effect. After the collapse of Monarch in 2017, the government was forced to charter 38 aircraft and spend 60 million pounds to rescue stranded passengers.
The collapse of Thomas Cook nearly quadrupled the aircraft used as well as nearly double the price. Any future airline collapses would likely see this only increase as more passengers are travelling and the number of airlines operating has decreased.
Fall has been a tough time for airlines recently. In 2017, Monarch Airlines closed after 50 years of operation. Since then Air Berlin, Primera Air, Thomas Cook, and Adria Airlines have closed in the Fall period. Airlines face a decline in bookings from the post summer travel period, which leaves lessors uncertain of the liquidity of the airline.
This story was updated at 7:04 p.m. ET to correct a grammatical error.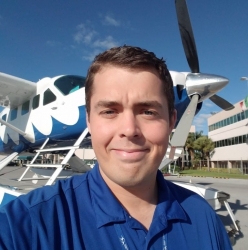 Daniel has always had aviation in his life; from moving to the United States when he was two, to family vacations across the U.S., and back to his native England. He currently resides in South Florida and attends Nova Southeastern University, studying Human Factors in Aviation. Daniel has his Commercial Certificate for both land and sea, and hopes to one day join the major airlines.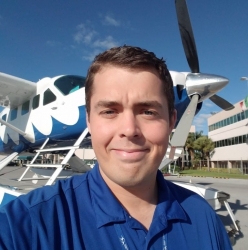 Latest posts by Daniel Morley (see all)