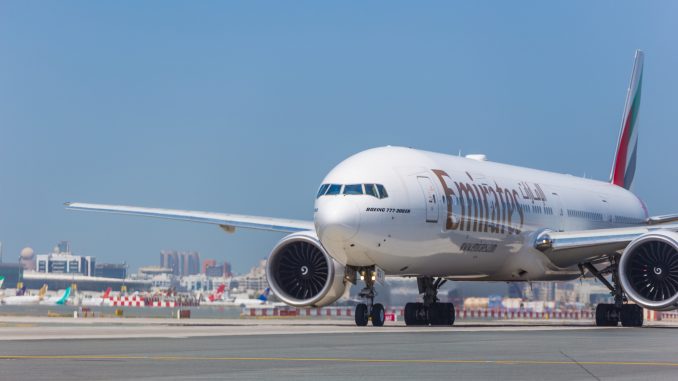 The two main international carriers of the United Arab Emirates continue to attract the attention of the aviation industry. On Thursday, Emirates Airline reported a half-yearly profit of AED 862 million ($235 million), a massive 282 percent increase compared to the same April – September period in 2018. The carrier attained this result in part by achieving a 7.9 percent increase in passenger numbers and an increase in load factor, up 2.3 percentage points to 81.1 percent.
The fares paid by the 29.6 million passengers the airline carried did not translate into increased revenue, however, as Emirates saw that figure drop by 3 percent compared to the corresponding period in 2018. Overall, the result is positive news for the U.A.E. carrier after it reported its lowest full-year profit for over a decade in March.
A major contributor to Emirates' result was a lower fuel bill with the airline paying 13 percent less on average compared with the previous year. This resulted in a fuel bill saving of AED 2 billion ($545 million) which was negated somewhat by unfavorable foreign currency fluctuations, negatively impacting the bottom line by AED 1.2 billion ($327 million).
Emirates Airline and Emirates Group Chairman and Chief Executive Sheikh Ahmed bin Saeed Al Maktoum welcomed the fuel price drop but was cautious about the remainder of the reporting period for the airline.
"We expect the airline and travel industry to continue facing headwinds over the next six months with stiff competition adding downward pressure on margins," said Al Maktoum.
Emirates' turnaround result may not be welcomed by its nearest competitor, Etihad Airways, which has been facing a struggle to return to profitability after posting annual losses in 2016, 2017 and 2018 totaling $4.75 billion. The Abu Dhabi-based carrier, which markets itself as the national airline of the U.A.E., is partway through a five-year transformation strategy.
The strategy has seen Etihad achieve savings of $500 million in 2018 with a reduction in staff headcount and fleet size. The airline's leadership has signaled that it will be seeking to compete on product and service innovation and concedes that Etihad will "never be able to compete with the biggest in the world when it comes to volume."
By its own admission, Etihad still has some way to go, with Chief Commercial Officer Robin Kamark stating last month that the airline is not expected to return to profitability until 2023.
"If nothing geo-political happens or macro events that we haven't foreseen," said Kamark. "We also see that the international business market and the GDP around the world is not growing and it will be a tough economy next year and [the] year after. We've put that into plans and so far we are delivering what we have planned in the restructuring."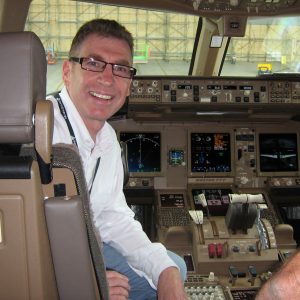 John has always had a passion for aviation and through a career with Air New Zealand has gained a strong understanding of aviation operations and the strategic nature of the industry. During his career with the airline, John held multiple leadership roles and was involved in projects such as the introduction of both the 777-200 and -300 type aircraft and the development of the IFE for the 777-300. He was also part of a small team who created and published the internal communications magazines for Air New Zealand's pilots, cabin crew and ground staff balancing a mix of corporate and social content.

John is educated to postgraduate level achieving a masters degree with Distinction in Airline and Airport Management. John is currently the course director of an undergraduate commercial pilot training programme at a leading London university. In addition he is contracted as an external instructor for IATA (International Air Transport Association) and a member of the Heathrow Community Fund's 'Communities for Tomorrow' panel.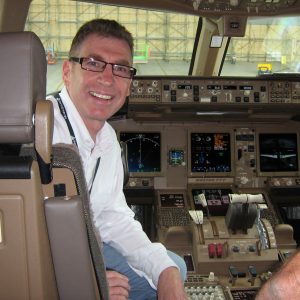 Latest posts by John Flett (see all)