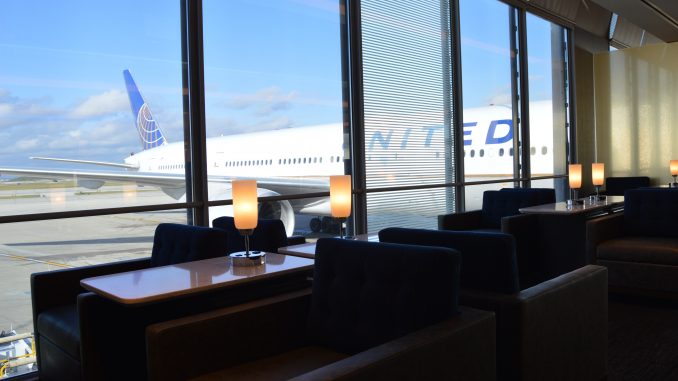 Let's face it, traveling generally takes a sizable toll on everyday business travelers, making it challenging to convince your clients to buy your product when you must head to a meeting immediately after landing from an overnight flight. With announcing its new Polaris lounge and premium class experience, United has aimed to make a significant upgrade to the experience that these same business travelers go through on a consistent basis. Julia Haywood, the Chief Commercial Officer at United, stated that with Polaris, United "set out to put the legacy of the weary business traveler to bed for good." Haywood spoke about the demands of today's business travelers such as the need to be refreshed and ready to hit the ground running for their next meeting.
United Polaris Lounges will be featured at nine airports across the system, replacing the current Global First lounges. Chicago O'Hare is the first to open, with Hong Kong currently set to be the final lounge opening in 2018. Other locations that will feature the Polaris lounges are Newark, San Francisco, Houston, Washington-Dulles, London-Heathrow, and Tokyo-Narita.
Each lounge will be specially built to handle the demands of the individual airport. For example, the O'Hare lounge is about 15,000 square feet and features 12 individual bathrooms along with six shower spas and four day beds.
In the lounge, guest will have to option to order seasonal food from a list of 1,900 options created by award winning chef, Art Smith. This list consists of 96 appetizers, 48 salads, and over 240 entrées. All meals will be prepared in a fully functioning kitchen. Smith explained that it would all be made fresh, and how the menu was designed to bring a sense of comfort to the travelers. Along with a la carte options on order, each lounge features a full buffet of food choices along with a bar staffed with a mixologist. The bars will offer seasonal rotating wines and many more cocktail mixes so travelers can drink what they prefer best.
Maria Walter, the Managing Director of Product and Brand Strategy, spoke on some key details of the work that went into the master creation that is Polaris. Walter mentioned that the entire experience, from lounge to landing, was based off real customer feedback. Polaris, the result of 12,000 hours of research, is set around keeping passengers connected, while being productive and getting the rest that they need to function properly. The name was chosen because it's the name for the North Star, "the point in the night sky that the traveler has long used as their guiding light," explained Walter.
As you enter the lounge, your eyes are instantly drawn to the incredible piece of art hanging from the ceiling. The hanging sculpture, created by Wolfgang Buttress, replicates a bird's eye view of the streets of Chicago. The sculpture is illuminated by lights that represents the stars above the city on New Year's Eve of 2015. Along with Buttress' work, the lounge is filled with incredible artwork from local Chicago artists. Each Polaris lounge will feature the same type of city-grid art piece, albeit of the respective city.
Each shower spa features a fully functioning dual head shower, along with heated floors and a clothing closet to prevent clothes from becoming wrinkled. All linens inside the spa are provided by Saks Fifth Avenue, including slippers. Unlike some heated floors that can take up to 5 minutes to heat, the floors in the Polaris spas can reach the desired heat level in around 30 seconds. The day beds at each Polaris location feature special lighting along with specially timed 45-minute sleep cycles. Linens for the day beds are also provided by Saks Fifth Avenue along with special features from SoHo House.
While the new lounges are a focal part of the Polaris experience, select aircraft will also carry a similar feel. United's Boeing 777-200s and 767-300s are currently being retrofitted with the exclusive Polaris seats. Additionally, the Boeing 777-300ERs and 787-10s along with their Airbus A350-1000s will see the Polaris seats. The Polaris business-class seats feature a fabric seat that can transform into a 180 degree flat, 6-foot bed. The seats are fitted into personal pods that connect to the aisle, eliminating the need to wake fellow passengers to use the lavatory. The pods come with mood lighting and blankets, pajamas, pillows, and slippers, designed by Sax Fifth Avenue along with a comforting pillow mist provided by Soho House.
Along with the bedding and house ware, the pods have plenty of space to store your purse, laptop, or any other small items you may have. If you're looking to recharge your devices, the seating areas are equipped with plenty of USB charging ports and universal AC power outlets. For your entertainment, 16 inch screens are placed in each seat.
Check out the photos:
On Dec. 1, United also launched the Polaris soft product (dining, etc.) on all international flights throughout the airline's network. The first flight to feature the product was UA890 from Shanghai to San Francisco. The soft product features enhanced dining options, Saks Fifth Avenue amenities and linens, along with other features to elevate the onboard passenger experience. Signage at airports has also been updated to reflect the launch of Polaris.
We were onboard UA835 from Chicago to Shanghai taking a look at the new product. Check out some of the photos:
AirlineGeeks.com began in February, 2013 as a one-man (er… teenager, rather) show. Since then, we've grown to have 15 active team members, and yes, we're still growing! Most of us are between the ages of 14 and 19. That puts us in high school and college. Some of us are looking to work in the aviation industry as professionals when we grow older. Some of us are still trying to decide what we want to do. That's okay though, because we're all here for the same reason: we love the airlines. We're the youngest team of airline industry journalists out there. Go ahead and look below to learn a bit about us.
Latest posts by AirlineGeeks.com Staff (see all)