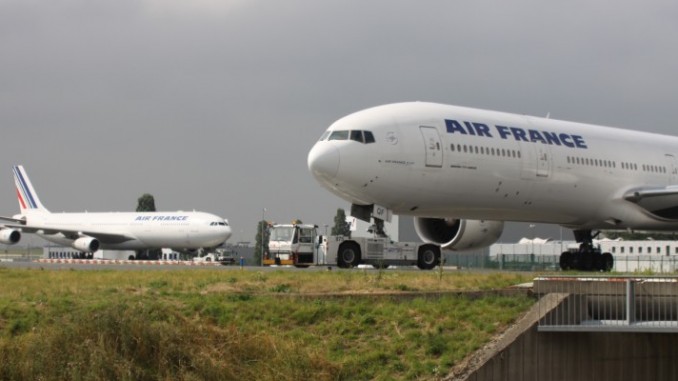 The latest body to be discovered in the wheel well of an airliner occurred on January 11th at Paris-Orly Airport. An unidentified male's body was discovered during maintenance operations on an Air France Boeing 777. The aircraft's last scheduled flight left Sao Paulo, Brazil, for Charles De Gaulle, before positioning to Air France's Orly hub for scheduled maintenance.
This is the first known incident of the year, with the occurrences becoming increasingly common. In 2015 alone there were four other known cases of stowaways onboard aircraft in the undercarriage area.
In June 2015, two stowaways made national papers in the United Kingdom after they managed to get on board a British Airways flight from Johannesburg to London on a double-decker, a Boeing 747. One of the males survived with injuries whilst the other died after falling from the aircraft and landing on a rooftop over Richmond, which is under the approach path to London Heathrow Airport.
The first known occurrence of stowaway incidents occurred all the back in 1946 where a 12-year-old boy survived a flight onboard a Douglas DC-3 from Indonesia to Australia. Not only did he survive, but remained healthy and even married an Australian citizen. However, not all survivors were lucky enough to settle within the aircraft's destination. In 1998 a stowaway survived an Iberian flight between San Pedro Sula and Miami all the way up to 33,000 feet, only to be returned to Honduras.
According to the U.S. Federal Aviation Administration (FAA) which led an investigation into flight stowaways back in January 2014, of the 103 attempts on 92 flights that were recorded, 23.3% were successful. Since then, nine more incidents have publicly occurred, changing the figures to a total of 116 attempts on 101 flights, with the success rate increasing to 26.7%. The Feline population still holds the 100% stowaway success after Bisou the cat survived a 2,200-mile flight from Egypt to England after sneaking into her owner's bag as she was packing.
Although the updated figures indicate a 20% chance of survival, the dangers of attempting to board an airplane in such a manner cannot be stressed enough. The wheel well compartment of the aircraft isn't pressurized like a cabin. This leaves the stowaway facing two in-flight fatal conditions: hypoxia and hypothermia. Hypoxia is where the body is deprived of adequate oxygen, and as the aircraft climbs above the earth's surface, the reduction in oxygen in the air starts to take effect on humans. Hypothermia is where the body core temperature drops below 35 degrees celsius. This condition can occur easily as a typical temperature at the cruise altitude can be around -50 degrees celsius.
'Time of useful consciousness' (TUC) is a way of describing the period of time from the interruption of oxygen supply to the time when a useful function is lost and the individual is no longer capable of taking action. TUC varies on the person's health and age. Military pilots can expect a 30 minute period of useful consciousness above 15,000 feet (FL150). Above FL350, or 35,000 feet, a young and healthy pilot can expect a time of useful consciousness of around 45 seconds before hypoxic symptoms become apparent.
The body is currently undergoing examination at a forensic center in Paris for identification, whilst the motive has not been yet discovered, it is presumed to follow the pattern of people seeking a new life in Europe who lack the financial ability to buy a flight ticket. Although, one stowaway survived a flight between a Tahiti and Paris, with a stopover in Los Angeles, just to "shake hands" with French footballer Zinedine Zidane.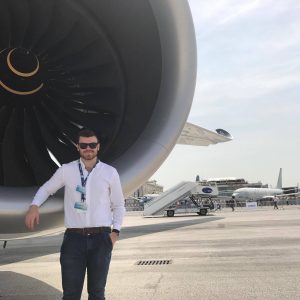 James is a keen aviation enthusiast from the United Kingdom. He has been flying since the age of 13 and today, aged 23, flies the Airbus A319/320 series for one of Europe's largest airlines.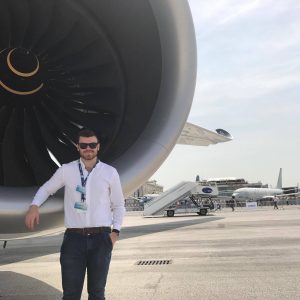 Latest posts by James Dinsdale (see all)