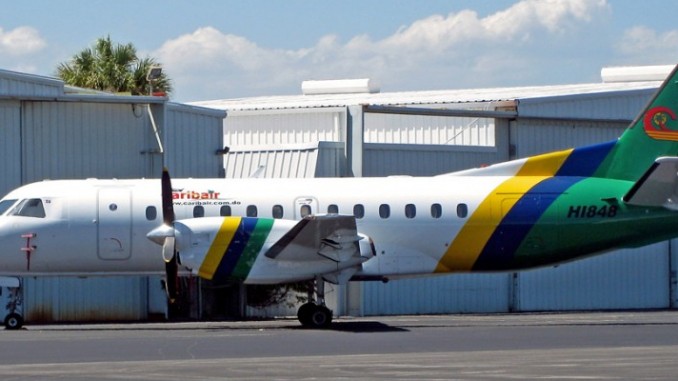 Puerto Rican airline Caribair, commenced operations in 1939, eventually going on to serve a wide variety of Caribbean Islands. Popular with both locals and tourists alike, Caribair was the first Puerto Rican airline to operate jet airplanes on regularly scheduled passenger routes, giving their few but important DC-9s special status.
The carrier took flight as Caribbean Atlantic Airlines in 1939, a name that would be changed to Caribair in 1948. Initially, the airline was a subsidiary of National Airlines, however, the Civil Aeronautics Board revoked this status fairly quickly. Their first routes included flights to cities in Puerto Rico and the US Virgin Islands.
After their official name change in 1950, route expansion continued rapidly. Their international route network received the most attention during this expansion, including new cities such as St. Croix, St. Maarten, Guadeloupe, and St. Thomas, along with service to the Dominican Republic. Following delivery of their DC-9s several years later, their new jet service was brought to numerous cities, including Martinique, St. Lucia, Aruba, and Kingston, as well as countless others.
Along with their iconic DC-9, Caribair's fleet was highly varied. Historically, the airline flew the DC-3, Convair CV-340, Convair CV-440, Lockheed Model 50, Convair CV-640, and Stinson SM-6000. The airline operated small amounts of each aircraft type. Though their fleet was small, it seemed to fit their route network.
In the 1960s, Caribair began operating some flights on behalf of Eastern Airlines, as their competitor was seeking greater presence in Puerto Rico. By the early '70s, Eastern realized that it would be best to entirely acquire the airline due to increasing competition with Delta Air Lines. The acquisition was officially completed in 1973, effectively terminating the airline. By 1980, Eastern had obtained the defunct carrier's full fleet, and had also established a hub in San Juan.
Ashley is currently a senior in high school and plans on pursuing a career in aviation or journalism. Her favorite airplanes include the Boeing 777, 737MAX, and Airbus A350. She enjoys taking flights on various airlines to different airports and planespotting at her local airports.
Latest posts by Ashley Magoon (see all)