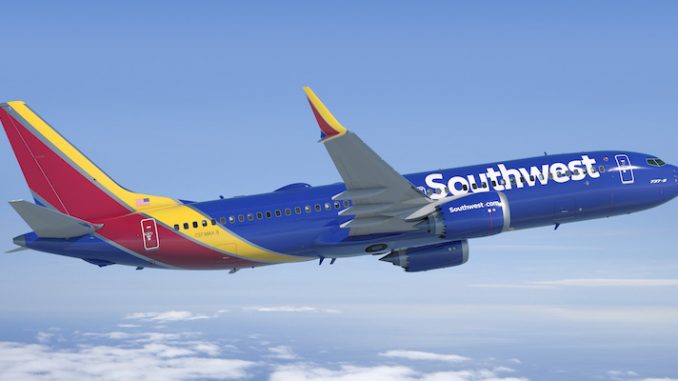 Boeing's 737 and all of its variations are the best-selling aircraft of all-time and is used by hundreds of airlines. However, with ever changing demands and competition, Boeing has been forced to improve upon an already reliable product.
When Airbus introduced the A320neo, which offered higher fuel efficiency and range than the A320, it was well accepted by the airlines and orders began. Boeing then responded by beginning the development of the 737 MAX. It was estimated that it would exceed the range of the A320neo and also have a 16% less fuel burn than the existing 737s.
An AvGeek's Perspective: The Boeing 737 MAX's First Flight
Tucked away on the Boeing flight line in Renton, WA is N8705Q, the first 737 MAX to be branded in an airline livery. This aircraft will belong to Southwest which is the launch customer for the 737 MAX. At this point, the new 737 is in its full livery but lacks engines and instead bears large blocks in place of the engines to keep the aircraft properly weighted.
Southwest, who exclusively operates 737s, ordered 150 of them and will be the first customer to receive the new design in 2017. This is the second time that Southwest will be the first to receive a new generation of the 737 which highlights the relationship between the two companies. At the beginning of 2016 the 737 MAX took its first flight and has already began extensive testing in recent weeks.
The 737 MAX is based off the current 737 "Next Generation" airframes that are currently in use today. These 737-700, 737-800, and 737-900 airplanes have already increased engine efficiency, larger overhead bins, and more seating capacity.
Southwest has not yet decided on which routes the new aircraft will operate, though the 737 MAX will provide more international range options, which has been an expanding market.
The continued need to fly farther, fuller, and for less money will make for the 737 MAX to be another successful airframe from Boeing.

Shane started as an airline geek on the first day that his mother brought him to work with her as a kid at Dulles Airport. Visiting the ground control tower, driving out on the ramp, and even sitting in the engines, he knew this was something awesome. After learning all the aircraft types and collecting countless model planes, he was addicted. After college, Shane worked at the FAA command center and gained in-depth knowledge of the industry he already loved. For over 5 years, he has worked mainly in Information Technology with the Department of Defense and various military organizations, however continues to grow his passion for aviation and the world of flying. Still today he can't go to the airport without staring out towards the runway or look up to the sounds of something overhead.

Latest posts by Shane Piper (see all)