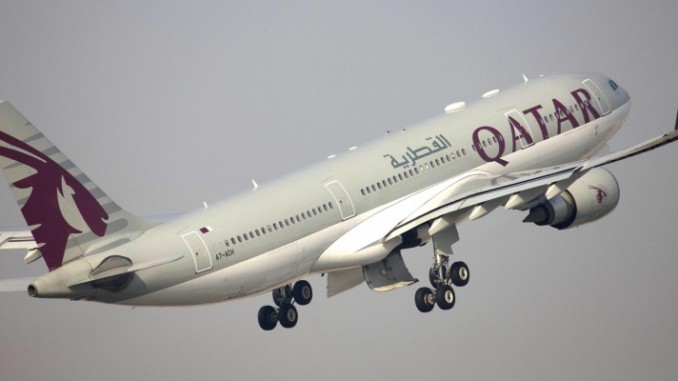 After seeing success in its initial investment, Qatar Airways has raised its stake in International Consolidated Airlines Group (IAG) to a total of 15.01%. Current restrictions in the European Union allow foreign investors to hold up to 49% of a European carrier, giving Qatar plenty of opportunities to grow its investment even further.
"We have been very happy with our investment in IAG, from a financial, commercial and strategic perspective," stated Qatar Airways CEO Akbar Al Baker.
IAG, the parent company of Aer Lingus, British Airways, Iberia and Vueling, has struggled recently as it has worked to diversify between its full-service carrier brands and its growing low-cost arm, Vueling. This includes pressure from other low-cost carriers such as Wizz Air, EasyJet and Ryanair, but also decreased demand following recent terrorist attacks in Europe. There has also been a recent executive shake-up with the group as Alex Cruz, former CEO of Vueling, was promoted to CEO of British Airways in late 2015.
The relationship between British Airways and Qatar Airways has been firm for quite some time, as both serve as members of the oneworld alliance. In addition, Mr. Al Baker serves on the board for London-Heathrow International Airport, the main airport that British Airways operates from. Qatar's hope is the continued relationship will help diversify the airline's assets, and gain further access to the lucrative transatlantic market.
The growing partnership will not go without its critics, as Delta Air Lines in the United States continue to accuse Qatar along with other Middle Eastern airlines, Emirates and Etihad, of being subsidized by their governments. In the mean time, Qatar will continue its rapid growth strategy, adding Atlanta as its latest international destination next month.

Joe joined AirlineGeeks in 2014, and in his current role as Editor-in-Chief manages a growing team of writers both in North America and Europe. He enjoys spending the bulk of his time researching, learning and analyzing the latest trends in the airline industry, all while mentoring new members of the AirlineGeeks team who seek to do the same. Areas of research include revenue management, codeshare and alliance partnerships and airline financial results.

Latest posts by Joe Pesek (see all)