Following yesterday's accident of Emirates Airline flight UAE521 which crash-landed onto runway 12L, one of two runways operating at Dubai International, both the airline and the airport are doing as much as they can to ease the operational delays for both airlines and their passengers.
Dubai International resumed its operations at around 18:30 UAE time (14:00 UTC) on Wednesday after the airport closed for six hours following the accident which occurred around 12:41 UAE time (08:41 UTC).
Dubai Airports quickly moved to ensure the passengers transiting through both Dubai International (DXB) and Dubai World Central (DWC) would not be without food or water during the delays, with all food outlets providing free refreshments as well as free unlimited wifi to enable passengers to remain in-touch with family and friends. To ease the higher-than-normal number of passengers, additional shuttle buses have also been deployed to transfer passengers between the terminals.
At the moment, the airport is currently running on the remaining runway, 12R, with certain priorities in place to ensure the runway is used as efficient as possible. Restrictions such as a block on smaller aircraft types, excluding base carriers such as FlyDubai, have been implemented. External airlines have been limited to a single service in each 24h period, according to NOTAM data. Emirates cancelled or diverted 50 of its flights, affecting around 23,000 passengers following the closure of the airport. The airline will continue to face the effects of this incident for the next 36 hours. Flights diverted during the closure were sent to nearby airports, such as Sharjah (39km), Dubai World Central (45km), Fujairah (99km), Al Ain (114km), Muscat (348km) and Bahrain (488km).
FlightRadar24 data suggests that as of 14:30 UAE time (10:30 UTC) on Thursday, the airport has an average delay of 82 minutes, with 62% of flights delayed, and 23% being cancelled.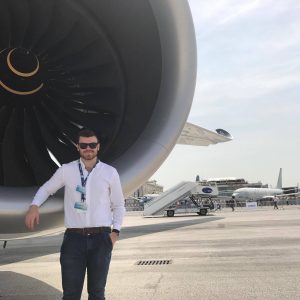 James is a keen aviation enthusiast from the United Kingdom. He has been flying since the age of 13 and today, aged 23, flies the Airbus A319/320 series for one of Europe's largest airlines.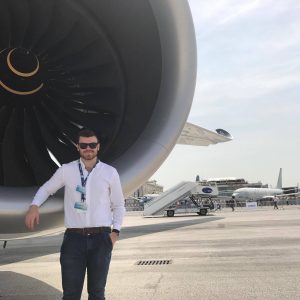 Latest posts by James Dinsdale (see all)