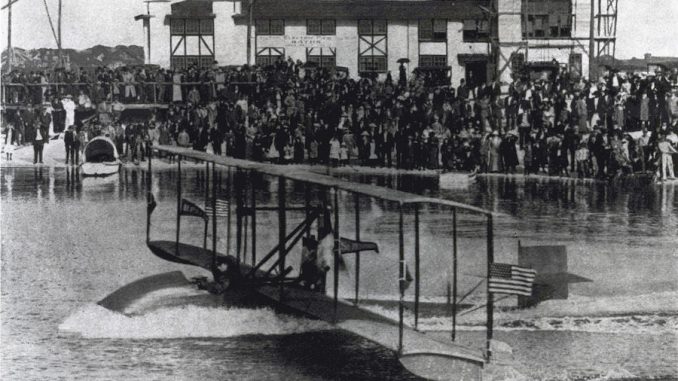 The two cities of St. Petersburg and Tampa are separated by the extensive Tampa Bay. Today the drive from St. Petersburg to Tampa, FL takes about 30 minutes using the modern interstate system. However, flashback 103 years and the story was much different. A drive between the two Floridian cities would take about 20 hours. With this, Percival Elliot Fansler saw an opportunity.  Fansler, a Florida businessman, wanted to start a company to carry passenger and cargo using a seaplane.
Fansler first went to Tampa to find backers for his idea, however, it fell flat with locals. He then went across to St. Petersburg, where his idea was much better received. A contract was signed on December 13th, 1913, the ten year anniversary of the first flight in Kitty Hawk, for Fansler to set up the world's first airline. The contract was only for three months, however the impact will last forever. The airline would be called the St. Petersburg – Tampa Airboat Line.
Fansler used Benoist Type XIV seaplanes to operate the service. Leading up to the start of service were some problems; the hangers for the aircraft were not completed on time, and more importantly the train containing the aircraft went missing for several days on the journey from Minnesota. On January 1st, 1914, the problems were smoothed out and the airplanes arrived on time. A crowd of 3,000 people, along with a band attended the festivities for this historic event. An auction was held for the first round trip ticket, and the winner was former St. Petersburg Mayor Abram Pheil, who paid $400, equivalent to nearly $10,000 today.
The flight was successful, with the journey taking approximately 23 minutes. The passenger experience was not the best though as customers would sit on a wooden bench, and the aircraft itself was open to the elements. Flights rarely rose above five feet above Tampa Bay, so spray from sea waves was a common experience for passengers. After the inaugural flight, tickets for passengers were $5 each way and freight could be sent for $5 for 100 pounds. Flights were successful and continued until May 5th, 1914, five weeks after the contract with St. Petersburg expired.
Overall the world's first airline was a success, over 172 flights were conducted with 7,000 miles covered and 1,205 passengers carried. Although the airline only lasted for five months, the impact has lasted forever. As the first airline, the St. Petersburg and Tampa Airboat Line has become the basis for today's global airline industry and a pioneer for the world today.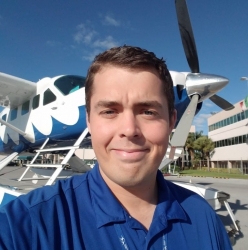 Daniel has always had aviation in his life; from moving to the United States when he was two, to family vacations across the U.S., and back to his native England. He currently resides in South Florida and attends Nova Southeastern University, studying Human Factors in Aviation. Daniel has his Commercial Certificate for both land and sea, and hopes to one day join the major airlines.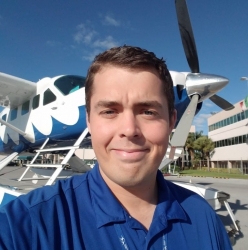 Latest posts by Daniel Morley (see all)