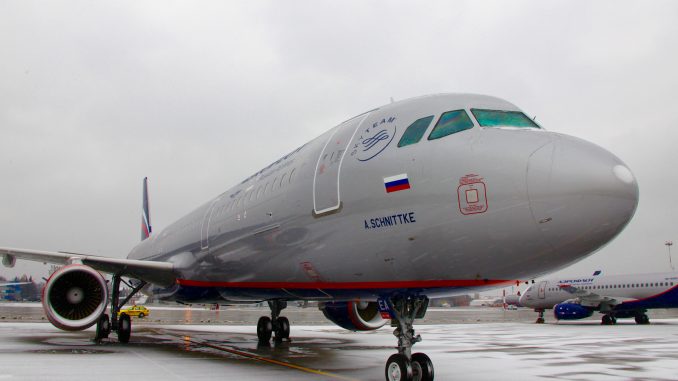 This is part three of "The Name Game" series. Before reading, be sure to check out Part One and Two on North American and Central European carriers. No two aircraft are alike, and while every carrier can showcase this fact by slapping a registration number on the aircraft and recording the airplane's manufacturing number, some take it a tad bit further. In this series we will look into the airlines that take individualizing each airplane to the next level. Individual aircraft and special liveries like British Airways' "London 2012 Doves" and TUI Airlines' Netherlands "#dreamcatcher" jet will not be counted since they are one-off aircraft. From animals to World Heritage Sites, this is how aircraft earn their names.
 The 'Your Name Here' Viking – Scandinavian Airlines
With a rich history for housing Vikings in earlier times, Scandinavian Airlines (SAS) has continued the call to their roots with the naming of their aircraft after Viking names. However, while most carriers name their aircraft on behalf of specific people, SAS keeps the naming generic. The aircraft naming process follows the rules that the aircraft must be named after Norse names and will be followed with "Viking," leaving a majority of the aircraft with names such as Hjörulf Viking and Astrid Viking. There are a few exceptions to the rules though, with aircraft like Christian Valdemar Viking, Ingeborg Eriksdatter, and Håkon IV Håkonsson being named after kings, queens, and princes of the Scandinavian countries.
While most airlines will retire names, SAS attempts to recycle the names of the aircraft, for example, "Ulv Viking" had been seen on a McDonnell-Douglas MD-80 until the aircraft was retired in 2012. Following the aircraft's retirement, the name was transferred to a De Havilland Dash 8, ensuring that Ulv continues to do service for SAS. While more generic names have been retained, other, more specific names like Oystein Haraldsson haven't returned since the retirement of the Boeing 737-500 aircraft from SAS's fleet. Aircraft names are printed on the nose of the airplane, underneath the block flags of the three Scandinavian nations.
A List of Scandinavian Success – Norwegian (Air Shuttle, International, and UK)
While Scandinavian has preferred a more generic naming of their aircraft throughout the years, Norwegian Air Shuttle has instead chosen more specific names for their aircraft. Although the carrier is recognizable for their red-nosed aircraft, it is the tail that makes each aircraft unique. On the tails of the airline's Boeing 737 and Boeing 787 fleet, the airline has painted the names and faces of famous Scandinavian people. The tails range from writers like Hans Christian Andersen to astronomers such as Tycho Brahe. The airline has continued the Scandinavian theme on their Norwegian Long Haul, Norwegian Air International, and Norwegian Air UK aircraft despite the aircraft being based outside of Scandinavia.
While other carrier will just name their aircraft and leave you to determine who or what it is, Norwegian avoids this issue by providing the name and more information on the aircraft. Underneath the names of the famous person on the tail, Norwegian also provides the nationality and reason they are famous. Font sizes and color vary on each aircraft, with some names appearing in a white font and black edging, while others have a black interior and white edging. Some names do appear more than once, with Danish pianist Victor Borge appearing on both Norwegian Air UK's Boeing 787 (G-CIXO) and a Norwegian Air Shuttle Boeing 737 (LN-NGO). Furthermore, some aircraft go unnamed due to either sponsorship reasons (such as Unicef), celebratory reasons (such as the 6000th Boeing 737 produced) or just not having a name to use.
Painting and Singing the Story of Russia – Aeroflot Russian Airlines
Much like Alitalia and Norwegian representing their home country proudly, Aeroflot utilizes their aircraft to commemorate famous people from Russia. Names that have graced the sides of the flag carrier's current fleet of Airbus, Boeing, and Sukhoi aircraft range from Nikolay Karamzin to Ivan Fyodorovich Kruzenshtern. Due to tensions caused by the Soviet Union and previous Russian czars, Aeroflot's fleet names tend to avoid political figures like Stalin and Peter III, instead choosing to acknowledge those who influenced others in the liberal arts, with composers, writers, and journalists making up a majority of the aircraft names. The carrier doesn't recycle names as quickly as others, with composers such as Tchaikovsky and Moussorgsky not appearing on any Aeroflot aircraft since the retirement of the aircraft they had previously appeared on, the Airbus A310, in 2005.
Aircraft names for Aeroflot are strictly for the main fleet, with former branches like Aeroflot-Nord and Aeroflot Cargo going nameless. To find the name of an Aeroflot aircraft, you can check under the cockpit window with the name printed in English on the port side and Russian on the starboard side. Aeroflot is one of the newer carriers in the aircraft naming process, with the former Soviet backed carrier leaving aircraft unnamed until the 1990s.
Remember Your Home Country's Origins – Icelandair
While Iceland has its fair share of famous people to place on their fleet of Boeing aircraft, it is the nature of the country that the carrier has decided to showcase. Icelandair's fleet is named after the volcanoes that helped build the islands thousands of years ago, ranging in popularity from Eyjafjallajökull to Svörtuborgir.
Aircraft names appear only in Icelandic and on the nose of the airplane under the cockpit in navy blue. The airline has continued the series onto the newly arrived Boeing 767s, with Svörtuborgir and Hlöðufell already being made part of the fleet. To add to the naming of aircraft, Icelandair paints a description of the volcano and its history, which can be read when boarding through the main boarding door (usually port door 2 on the Boeing 757).
Prior to the naming of Icelandair's Boeing 757 fleet, the airline had a small four aircraft series based on directions. Four Douglas DC-8s wore the names Nordurfari (Go North), Vesturfari (Go West), Surdurfari (Go South), and Austurfari (Go East). To match the fleet naming, the cargo DC-8 for Icelandair was named Langfari (Go Long). Despite naming their cargo aircraft back then, Icelandair has kept both Icelandair Cargo and regional Air Iceland aircraft vacant of names. Due to Icelandair's rough years during the 2008 recession, aircraft were often leased to meet summer demand, so the transferring of names for Icelandair aircraft is quite common, with names like Keilir, Grábrók, and Grímsvötn appearing on different Boeing 757-200 aircraft over the years.
Conclusion
From family names to volcanoes, carriers in Northern Europe and Russia have found a way to honor their history and years of family legacies that will live on forever. In Part Four, we will wrap up Europe with a hodgepodge of carriers like Turkish Airlines, Iberia, and Jet2.
Although Ian McMurtry was never originally an avgeek, he did enjoy watching US Airways aircraft across western Pennsylvania in the early 2000s. He lived along the Pennsylvania Railroad and took a liking to trains but a change of scenery in the mid-2000s saw him shift more of an interest into aviation. He would eventually express this passion by taking flying lessons in mid-Missouri and joining AirlineGeeks in 2013. Now living in Wichita, Kansas, Ian is in college majoring in aerospace engineering and minoring in business administration at Wichita State University.
Latest posts by Ian McMurtry (see all)