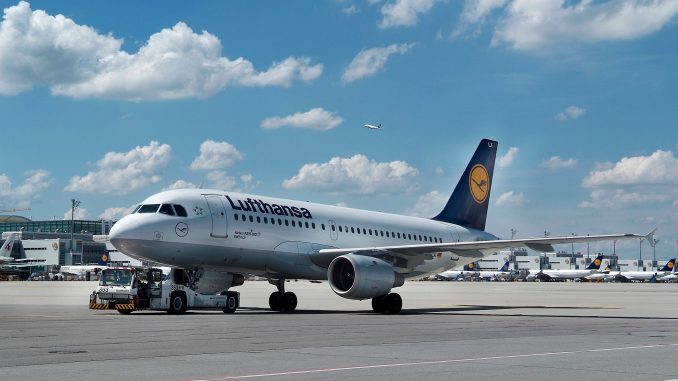 Frankfurt-based Lufthansa has announced plans to expand their route portfolio in Ireland. From August 2017, the carrier will be providing service to Shannon once per week using their Airbus A319 aircraft. The flight will operate as LH984 and LH985, and will take 2 hours and 15 minutes to fly to the Irish airport.
"We are very happy to announce this new nonstop flight directly to the heart of Germany. Customers from the Western part of Ireland will travel to Frankfurt [in] just a bit more than two hours. The new flight will offer a smooth connection between our Frankfurt hub." says Andreas Köster, Senior Director Sales UK, Ireland and Iceland for the Lufthansa Group.
The flights offered to Irish customers will provide connectivity and convenience, as passengers would normally have to travel to Dublin to board these flights to Frankfurt. In terms of connectivity, these flights will be able to connect passengers onwards to many global destinations including Hong Kong, Sao Paulo and Singapore.
Matthew Thomas, Chief Executive, Shannon Group said, "We are delighted to welcome Lufthansa to Shannon with their first scheduled service. This is a significant milestone for our airport and region by one of the world's major airlines."
The new flights to Shannon are part of a series of new winter operations that the Lufthansa Group has announced specifically for this year. Flights to new destinations such as Funchal (Madeira), Tromsø, Ivalo, Tirana, Marrakesh, Debrecen, Odessa, Porto, Rzeszów, Ancona, and Graz will be part of the new European Winter schedules for the carrier, showing their inclination to meet increasing demand across Europe.
James is a passionate AvGeek who has been actively spotting for years. James has been an Aviation Enthusiast for 7 years and has a fond likening to Concorde! James hopes to grow in the aviation industry with journalism being his primary focus.
Latest posts by James Field (see all)