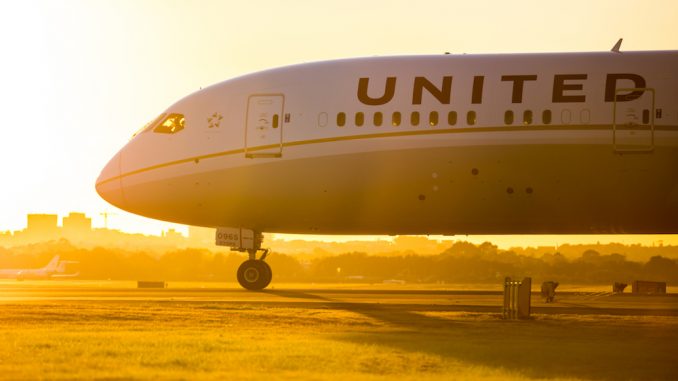 The past year has seen a tremendous increase in destinations in the Asia region for United. The bulk of this large expansion has been operated out of San Francisco International Airport (SFO), their "Gateway to the Pacific," but this doesn't mean that there isn't an opportunity for growth from another major hub.
San Francisco to the World
At the end of March 2016, the airline inaugurated its San Francisco (SFO) to Tel Aviv (TLV) route, the first-ever non-stop flight between the two cities. The flight operates service three times per week: Wednesday, Friday, and Sunday, from SFO to TLV, and the return flights operate on Tuesday, Friday, and Sunday. All flights have been operated using a Boeing 787-9 aircraft.
"Our new service between San Francisco and Tel Aviv is a direct response of customer demand," said Dave Hilfman, United's Senior Vice President of Worldwide Sales. "Our customers told us they wanted convenient, direct flights between these two markets. We took their needs to heart…and identified an opportunity to serve a significant customer base of high-tech-related business traveling between the Bay Area and Silicon Valley and Tel Aviv."
In May, United launched seasonal flights between Xi'an, China, and San Francisco. At the time, the flight was the first transpacific route to Xi'an by any airline, and United was the first US airline to serve the city.
United Airlines stated that "at the eastern end of the Silk Road, and with a population of more than 8 million, Xi'an is an important cultural, economic and educational center with facilities for research and development and China's space exploration program. The plains surrounding Xi'an are home to the famed Terracotta Warriors, thousands of life-size, hand-molded figures buried with China's first emperor, Qin Shi Huang."
United launched nonstop service between San Francisco and Singapore at the beginning of June, becoming the only airline at the time to offer nonstop service between the two countries. This also marked the longest scheduled flight by any carrier using the Boeing 787 Dreamliner.
Direct service to Auckland at the beginning of July from San Francisco marked the beginning of United's joint-venture partnership with Star Alliance member Air New Zealand. United has been using a 787 aircraft daily between the two cities. New Zealand offers a getaway for nature lovers and adventurers, adding another destination to United's growing network.
July also marked the start of United's nonstop service between San Francisco and Hangzhou, China. This is United's fifth city in mainland China and their 14th city in Asia. The flight will be operated three times per week using a Boeing 787-9 Dreamliner.
"The Hangzhou service is a great addition to our growing portfolio of mainland China destinations, including three interior cities that no other airline serves from the United States," said Marcel Fuchs, United's Vice President of Atlantic and Pacific Sales.
The city is located on the Southeastern coast of China, one of the Seven Ancient Capitals, and is known as the "Silicon Valley in Paradise." Once again, United strategically planned flights to a destination that is known for its tourist attractions as well as connecting two major cities that are important to the technology industry.
The Battle for the West Coast
This past year alone, San Francisco saw an addition of five new international routes, all of which are to the Asia/Pacific region. However, United has not added any international routes to the Asia/Pacific region recently from LAX. Los Angeles is one of United's hubs, but the airport has received no new routes. Logically speaking, to add mirroring routes between Los Angeles and the same destinations San Francisco serves would be redundant: the two cities are approximately one hour away when flying. Therefore, it's much more logical to have customers who need to get to these cities take the one hour flight up to San Francisco and connect to reach their final destination.
Los Angeles is also a hub airport to United's two largest competitors: American and Delta. The airlines are already competing in regards to the number of flights and destinations. American has expanded their service to Asia because LAX is their primary West Coast hub, filling this demand with further service westward.
It would be much easier for United to serve destinations in Asia out of an airport where the competition is not as great, as out of LAX, American, Delta, and United, are all competing to gain various slots and flights to a variety of different cities in Asia. Delta has another west coast hub, Seattle, which they are gradually expanding. Therefore, that leaves American as the only airline with one major West Coast hub/connection to the Asia/Pacific region. For United's case, LAX tends to be a more popular airport for Asian airlines, in comparison to San Francisco. The less competition that the airline can take on these routes, the better.
Moving forward, it will continue to make more sense for United to focus their expansion efforts in San Francisco over Los Angeles. The airline already has a dominant presence over all other airlines at SFO, whereas in LAX, they are competing against all the major US airline on nearly every route. However, it must be taken into consideration that the demand and markets are different between the two cities; what may seem profitable for one city, might not be profitable for another.
United's Next Opportunity: Expansion from Houston
United, as mentioned previously, serves fourteen destinations in the Asia/Pacific region. Bush Intercontinental Airport (IAH) in Houston is one of United's largest hubs. However, the airline only serves one Asian destination from IAH, their once-daily flight to Tokyo-Narita (NRT). This is lacking for one of the world's largest airlines. The Asian population is significantly growing in Houston and is considered one of the fastest growing populations in the city. Houston is also considered the world's capital for the oil and gas industry.
The airline currently offers nonstop flights to Beijing (service from New York/Newark, Chicago, San Francisco, Washington Dulles), Shanghai (Chicago, Los Angeles, New York/Newark and San Francisco), and Hong Kong (Chicago, New York/Newark, and San Francisco), from the continental United States, along with many other destinations. However, Houston is not connected to any of these other destinations, some of them being capitals and larger cities in their respective countries.
It may seem that United isn't increasing their Asia game in Houston due to pre-existing competition. Houston already has nonstop flights to cities such as Beijing  on Air China, Taipei on EVA Air, Seoul on Korean Airlines, among others, flights offered by Star Alliance partners and non-aligned partners as well.
The airline occasionally codeshares with its Star Alliance partners to these destinations. However, did this competition stop American from offering nonstop service between Dallas, their largest hub, and Asia? American currently offers nonstop service between Dallas and Beijing, Hong Kong, Seoul, Shanghai, and Tokyo, four more destinations than what United offers from Houston. Houston also has a much larger population than Dallas. American offers these routes with competition from other airlines, something United should consider.
If possible, United should jump and seize the opportunity to begin adding more flights from Houston to Asia, even if partner airlines, such as EVA and Air China are already offering nonstop service. While it's possible that the demand for such flights is not present, it seems likely that in the near future, they will be, with Houston's expanding population and the eventual need for more connection to the business world in Asia. If United wants to increase their presence in Asia out of Houston, they should do so before competitors already present begin populating the city. For example, it's possible that China Airlines, EVA's largest competitor in Taiwan, may start flights to Houston from Taipei, in order to compete with EVA's service. Many of the reasons Asian airlines began service to Houston was due to the industry and tourism present in the city. It is now time for United to consider the move of its competitors and do the same.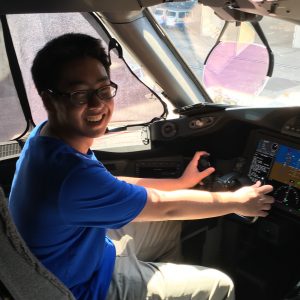 Ever since he made his first trip on a Boeing 747 in 2005, Samuel has been an AvGeek at heart. He is a dedicated United (ex-Continental) loyalist and frequent flier who attempts to live by Continental's slogan, "Work Hard, Fly Right." He has a huge love for the Boeing 777 along with any other Boeing wide body aircraft. Samuel is an avid collector of all types of airplane memorabilia ranging from model airplanes to in-flight magazines. In his free time, Samuel enjoys playing guitar and piano, and he is constantly on various airline websites scanning for any breaking news.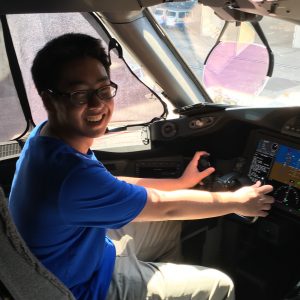 Latest posts by Samuel Chen (see all)