On Jan. 5, 2017, Southwest Airlines announced their schedule for the Summer 2017 season. One of the biggest announcements to come from the schedule announcement is the addition of service to Cincinnati.
However, this new service to the Queen City will see service to Dayton and Akron cut. Flights to Baltimore and Chicago-Midway will begin June 4, with the Dayton and Akron stations closing on June 3.
The foray into the Cincinnati market comes at a time when low-cost and ultra-low-cost carriers have seen a dramatic rise in the city. Since Delta dismantled their southern Ohio hub, at one time their second largest, after the merger with Northwest, Cincinnati has seen new service from carriers such as Allegiant and Frontier. The former has grown to be one of the largest operators at Cincinnati and is the largest non-leisure hub for the airline.
Across the network, Southern California is also feeling the 'LUV' with five new routes to Salt Lake City, Boise, Spokane, Newark, and Indianapolis, with the latter being the largest market from San Diego without a non-stop flight. In Northern California, Oakland is seeing the addition of Newark service.
In Ft. Lauderdale, the airline is continuing their international push with additions of Cancun, Montego Bay, and Belize City, in addition to already existing service to Nassau and Havana. Domestically, Ft. Lauderdale will see the return of Orlando to their network.
On the other side of the state, Tampa sees the addition of New York-LaGuardia on Southwest, at the expense of Indianapolis to LaGuardia, which is switching to Newark.
The airline continues to believe that the "Southwest Effect" is still working with growth in markets such as Newark and San Diego.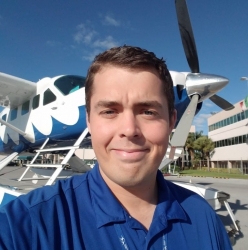 Daniel has always had aviation in his life; from moving to the United States when he was two, to family vacations across the U.S., and back to his native England. He currently resides in South Florida and attends Nova Southeastern University, studying Human Factors in Aviation. Daniel has his Commercial Certificate for both land and sea, and hopes to one day join the major airlines.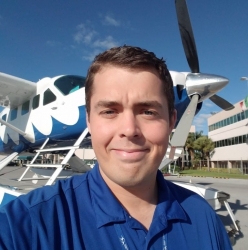 Latest posts by Daniel Morley (see all)