A Boeing 747-400F crashed just outside of Bishkek, Kyrgyzstan on Monday, killing all four crew in addition to dozens of people on the ground. The aircraft had attempted to land at Manas Airport during a period of low visibility due to heavy fog.
The aircraft, currently flying under the registration TC-MCL, was operated by ACT Airlines, a carrier that operates cargo flights for several airlines using its fleet of seven 747-400Fs. The aircraft had previously flown for Singapore Airlines Cargo from its delivery in 2003 until it was stored in September of 2015.
Currently, it is not known why the flight, operated on behalf of Turkish Airlines under flight TK6491, crashed. It was scheduled to make a routine fuel stop at Manas Airport before continuing on from Hong Kong to Istanbul.
The Aircraft
The Boeing 747-400 was first introduced in the 1980s, and the first prototype flew on April 29, 1988. The initial freighter version of the aircraft was introduced five years later, and a cargo version of the -400ER, the -400ERF, was introduced in early 2001. A total of 166 of the two variants were delivered between 1993 and 2009.
Throughout its history, the 747-400F and related variants had four hull loss incidents, including the one that took place Monday. In 2010, a UPS Airlines flight crashed roughly 25 minutes after departure after an inflight fire wreaked havoc on the pilots' ability to fly the aircraft. In 2011, Asiana Airlines Flight 991 crashed off the coast of South Korea after a possible onboard fire caused multiple mechanical issues. And finally, National Airlines Flight 102 crashed shortly after takeoff from Bagram Airfield, Afghanistan because numerous military vehicles onboard shifted toward the back of the cargo hold after takeoff, causing damage to hydraulic systems and an incorrect weight distribution.
None of the accidents bear any true resemblance to that of TK6491.
TC-MCL, the aircraft involved in the accident, was a 14-year-old 747-400F that, upon its delivery to ACT Airlines, flew on behalf of Qatar Airways Cargo from Jan. 1 to Dec. 15 of last year. It began operating on behalf of Turkish from Jan. 11, and since had flown to multiple cities, with Frankfurt, Hong Kong, and Milan among them.
The Airline
ACT Airlines, which operates under the name MyCargo Airlines, was established in 2004 in Istanbul, Turkey. It operates scheduled and charter cargo service on top of various lease services. The airline received the prestigious SCATA Supply Chain and Transport Award for 'The Air Cargo Operator of the Year' in 2007 for their "exceptional customer service," and they also applied for an IATA certification the same year. They rebranded to MyCargo in 2011 when China-based HNA Group acquired 49 percent of the company.
The carrier's fleet is now composed of four 747-400BDSF aircraft, passenger 747-400s converted to freighters by Israel Aerospace Industries, one 747-400F and two Boeing 747-400ERF aircraft. The airline previously owned five Airbus A300F aircraft, but they were retired in March 2013.
ACT/MyCargo Airlines has been involved in one major incident in the past. In March 2010, the undercarriage of an A300F TC-ACB collapsed on landing at Bagram Airfield, Afghanistan, the same location as the National Airlines 747-400 crash. The accidents are, however, completely unrelated.
The Airport
Manas International Airport is located 16 miles northwest of the Kyrgyzstani capital of Bishkek. The first airplane landed at the airport in 1974, and Aeroflot launched commercial operations beginning the following year. Once Kyrgyzstan gained independence from the Soviet Union, the airport quickly fell into disrepair, and for almost ten years sat virtually untouched, with a large aircraft boneyard composed exclusively of old Soviet aircraft developing on the Eastern end of the airfield.
In December 2001, the U.S. and various allies received permission to utilize the airport as a military base for operations in Afghanistan, and as a result, the facilities at the airport quickly improved and expanded. American forces informally called the base "Ganci Air Base," named for a New York City Fire Department chief killed in the Sept. 11, 2001 terrorist attacks. It was given the official name of Manas Air Base and was given back to the Kyrgyz in 2014.
The airfield currently has one runway (08/26), with a length of almost 14,000 feet, designed to support some of the larger military aircraft that used the airport in decades before. The 747-400ERF only needs 10,700 ft. to take off.
The airport has seen only one other recorded fatal accident since its inception. On Aug. 24, 2008, Iran Aseman Airlines Flight 6895, operated by a Boeing 737 with 90 people on board, went down three miles from the airport while attempting to return after telling air traffic controllers they had a technical problem onboard.
What's Next?
The next step for investigators will be to try to find out what caused the 747 to crash. While it can be assumed the low visibility had something to do with the accident, there is not yet an explanation for why the jet plowed through nearly 20 houses. Whether the cause is pilot error or a technical problem, it likely won't have a definitive answer for some time.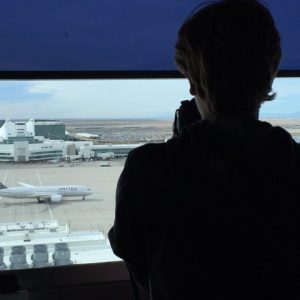 When he was just six months old, Parker took his first flight. From that point, he was destined to love aviation. His mom worked for Southwest Airlines much of his family have been frequent flyers on American Airlines for years, just as Parker is now. In 2015, Parker, inspired by aviation accounts on Instagram, decided to create an account of his own, and he hasn't stopped spotting since. On top of that, Parker has been writing for his school paper since his freshman year and has been writing and doing photography work for AirlineGeeks since August 2016.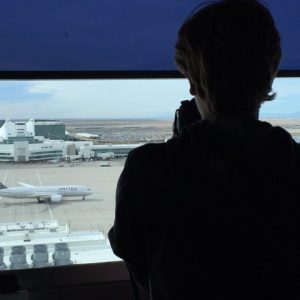 Latest posts by Parker Davis (see all)