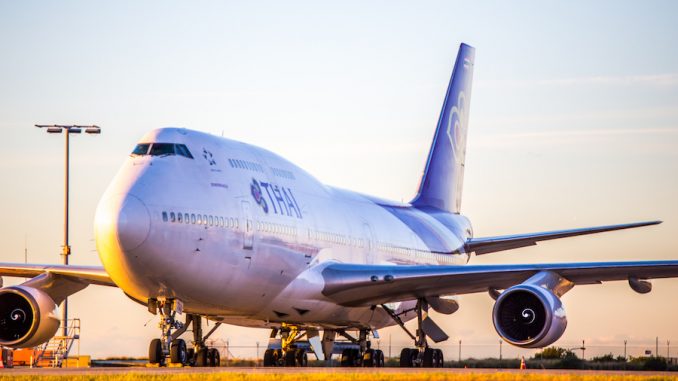 Back in August 2016, the Federal Aviation Administration announced that Indonesia had received the Category 1 rating necessary for airlines in other countries to fly to the U.S. This marked a huge milestone for the country's aviation programs, as carriers could begin the application process for flights to the U.S.
Before the category change, Garuda Indonesia, Indonesia's second largest carrier after Lion Air, had announced their intentions to launch flights to Los Angeles via Tokyo Narita, pending a better safety rating and approval from both governments. It appears as though the airline is moving one step closer to finalizing a route.
"We are staying on course, planning to start flying there [the U.S.] in June or July," Garuda spokesman Benny S. Butarbutar told Reuters.
Countries Stuck In The Category 2 Pool
It has already been a long, laborious process for Garuda to even consider launching flights to the U.S., and much of their troubles stemmed from the view the FAA had on their aviation oversight organizations. This process, however, is not solely limited to Indonesia. Numerous other countries currently have Category 2 safety ratings that they hope to improve before launching flights to the U.S. These countries include Bangladesh, Bermuda, Curacao, Ghana, St. Maarten, Thailand, and Uruguay.
Thailand
One of the most striking countries on that list is Thailand. On Dec. 1, 2015, the FAA announced Thailand's downgrade from Category 1 after a reassessment of the country's safety procedures and oversight. Thailand held a Category 2 rating from 1996-1997, just after they were first assessed by the FAA.
In 1997, however, the country received their Category 1 rating, permitting new services into the U.S. Thai Airways began new routes to Los Angeles and New York, but cut them in 2012 owing to low yields between the markets. In July 2016, however, the airline released a statement regarding their stance on their "safety issues." The airline said they would like to see their rating revised, which would allow them to target San Francisco and Seattle as principal destinations.
Unfortunately for Thai, there has currently been no progress made on their home country's safety rating, so they are relegated to flights across Europe, Asia, and Africa until they can reach the coveted Category 1.
Bangladesh
Bangladesh is generally not a country that comes to mind as a relatively modern aviation world. But thanks to Biman Bangladesh Airlines, that perception is beginning to change. The airline, founded 45 years ago, has a reasonably modern fleet of 12 aircraft, including four Boeing 777-300ERs, two Boeing 777-200ERs, four Boeing 737-800s, and two Bombardier Dash 8 Q400s. They also have four 787-8 aircraft on order, which are scheduled to enter service between 2019 and 2020.
Biman used to fly to the United States via Brussels, but in 2006, Bangladesh's Civil Aviation Authority received a Category 2 rating from the FAA, meaning their service could not be altered to fly through Manchester, which would have increased the profitability of the route. Biman continued to operate their flight to New York JFK, but one day a flight was forced to divert to Montreal because the FAA wouldn't allow the airline's aging McDonnell Douglas DC-10 aircraft into U.S. airspace. Even though the FAA eventually admitted this was a mistake, the route never recovered and Biman was forced to drop it, and they haven't been able to restart it owing to the country's safety rating.
The airline currently flies to multiple international destinations with their six 777 aircraft, London-Heathrow among them. The airline is also in a unique position in that there is essentially no long haul competition out of Bangladesh, so they are poised to control the surrounding markets further, especially if they have the ability to open flights to the U.S. But unfortunately, through no fault of Biman, they are not allowed to tap into one of the world's biggest aviation markets until the CAAB receives their coveted Category 1 rating.
More To Come
Thailand and Bangladesh are only two of the countries that currently can't expand to the U.S. Some much closer, such as Bermuda and St. Maarten, have the potential to open up short and possibly profitable routes to the east coast of the United States. Fortunately for U.S.-based travelers, there is nothing preventing American carriers from flying there, but their only competition is internal, not external as with routes to numerous other countries like China and Great Britain.
These safety ratings will continue to change in the coming years. Some will move up to Category 1 and finally give their airlines the chance to launch routes to the U.S., and some will move back down to Category 2 and be forced to go through the whole process of trying to regain what they lost. In the end, travelers will only see one more or one less carrier on the route, so they will always be able to find a way to reach their destination.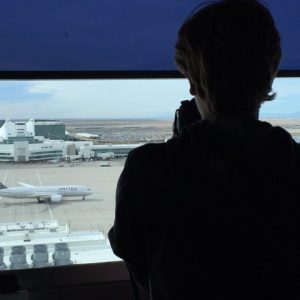 When he was just six months old, Parker took his first flight. From that point, he was destined to love aviation. His mom worked for Southwest Airlines much of his family have been frequent flyers on American Airlines for years, just as Parker is now. In 2015, Parker, inspired by aviation accounts on Instagram, decided to create an account of his own, and he hasn't stopped spotting since. On top of that, Parker has been writing for his school paper since his freshman year and has been writing and doing photography work for AirlineGeeks since August 2016.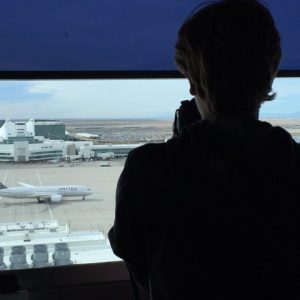 Latest posts by Parker Davis (see all)