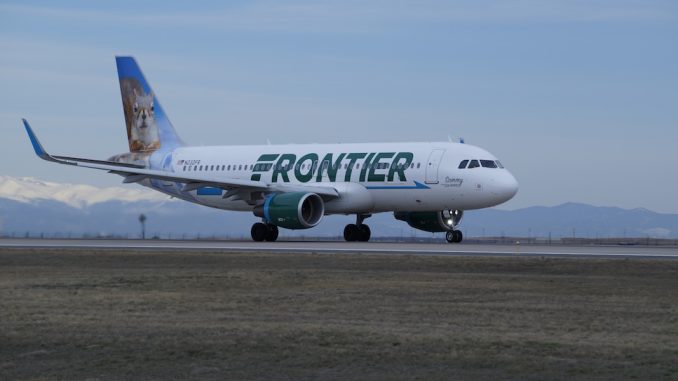 On Wednesday, Frontier Airlines has announced the start of service between Long Island MacArthur Airport (ISP) in New York and Orlando, Florida (MCO).
Thew news comes just two days after commencing flights from Las Vegas, Nevada, Raleigh, North Carolina and Providence, Rhode Island to Denver, Colorado and Orlando, Florida. Flights between Las Vegas and Miami were reintroduced as well on August 14.
Flight 1779 will depart from ISP at 10:45 a.m. and arrive at MCO at 1:30 p.m. Flight 1778 will depart from MCO at 7:15 a.m. before returning to ISP at 9:55 a.m.
Introductory fares for the new routes are as low as $39, and are even lower for Discount Den subscribers, the airline's low fare club that can be joined for a small fee. According to the airline, the routes will be operated with Airbus A320 aircraft.
"Our network continues to expand in markets where people want to fly," said Josh Flyr, Vice President – Network and Revenue at Frontier Airlines. "Customers in both Providence and Islip will now have a new low-cost option, and with The WORKS and The PERKS, we offer the best value in U.S. air travel."
The WORKS and The PERKS are service packages that offer passengers more options. Both packages allow one checked bag and one carry on, the best available seat including seating in Stretch and Exit rows, and priority boarding. The WORKS package also makes flights fully refundable up to 24 hours in advance and eliminates change fees.
Frontier will be the third airline to fly into ISP, joining American and Southwest. The carrier is set to start flights out of ISP to Ft. Myers, Florida, Miami, New Orleans, Tampa, Florida and West Palm Beach, Florida on October 5.
Additionally, flights to Atlanta, Charlotte, Chicago, Detroit, and Minneapolis are expected to begin in spring of 2018.
Ashley is currently a senior in high school and plans on pursuing a career in aviation or journalism. Her favorite airplanes include the Boeing 777, 737MAX, and Airbus A350. She enjoys taking flights on various airlines to different airports and planespotting at her local airports.
Latest posts by Ashley Magoon (see all)