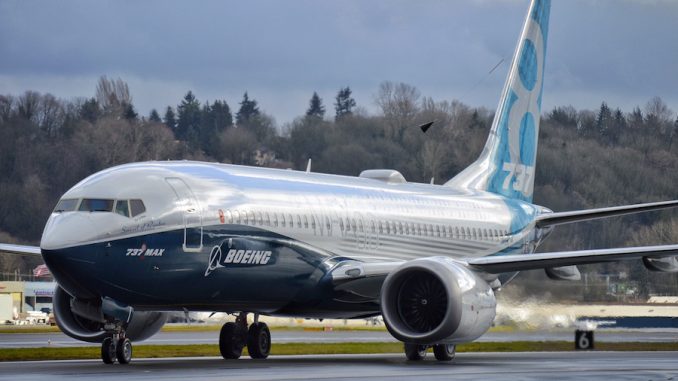 The Boeing 737 MAX is seen by many as the future of the narrowbody market, along with Airbus' A320neo family. However, it seems that the MAX may be filling a different role: nonstop trans-Atlantic flights.
On Sept. 13, Air Canada announced that they would be operating their 737 MAX aircraft on trans-Atlantic routes once the new aircraft are delivered. This announcement marked them as the second carrier to announce flights across the Atlantic on the 737 MAX.
The airline will join Norwegian Air Shuttle in operating the new narrowbody jets across the ocean.
The extended range of the 737 MAX compared to the current generation 737s opens up the possibility for routes that do not currently have the demand for a widebody jet.
Although some airlines do operate the 737 on trans-Atlantic routes, the MAX makes longer routes much easier to justify, especially with the aircraft's increased fuel efficiency.
While Air Canada is the second airline to announce these routes, it is highly unlikely that they will be the last airline to do so. Many airlines have these next-generation aircraft on order as a replacement for their aging 757 fleets.
While the 757 is a narrowbody, it is not all that uncommon to see the type making a hop across the pond. Until recently, it was unheard of for the smaller narrowbodies, like the 737 and Airbus A320 family to be seen on these routes with a few exceptions, including British Airway's A318 flight from London City to New York-JFK.
While the 737 MAX is a next generation, it still is just a narrowbody jet. While many passengers are comfortable flying the 757 across the ocean, this idea seems to change when it comes to the 737. Only time will tell how comfortable the trans-Atlantic MAX flights will be, but if the price is right and the destination sees demand, people will be willing to fly.
Even though the 737 MAX may be the 757 replacement for some airlines and a method of expansion for others, they will quickly become a common site crossing the Atlantic Ocean.
Jace has been working at AirlineGeeks for nearly three years. Born in Seattle, Boeing and aviation quickly took over his life and he never stopped looking up. Jace enjoys plane spotting and taking trips just so he can fly. He is currently studying at Embry-Riddle Aeronautical University while earning his Bachelors of Science in Air Traffic Management.
Latest posts by Jace Moseley (see all)