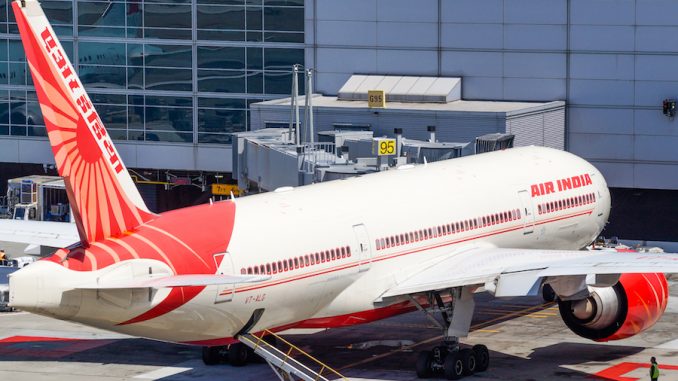 As the flag carrier of India, Air India has encountered troubling times over the past few years, finally resulting in the Indian government beginning proceedings to privatize the airline.
The airline has been bleeding cash for years, being propped up by taxpayer money without many consequences. However, the Indian government has finally had enough dealing with the airline, and believes that it must disinvest its stake Air India as a whole or as parts.
Purchasing Options
Several institutions are interested in purchasing Air India, whether its the whole airline or just pieces of it such as the ground operations which aviation firm Bird Group has expressed interest in. Menzies Aviation and Livewel Aviation, along with several other firms, have given formal notice of interest in acquiring small parts of the airline.
The budget carrier IndiGo, India's largest commercial airline, has also expressed interest in the "international airline operations" of Air India and Air India Express, the budget arm of the airline. There have also been talks of IndiGo acquiring the entire airline as a way to rapidly grow.
This would give IndiGo a huge leg up in the growing Indian aviation industry, as Air India has valuable landing slots and bilateral agreements with many countries. Any airline looking to acquire these assets can certainly examine the unique position for growth, as it is an extremely easy way to begin service to slot controlled airports such as London Heathrow.
Debt and Poor Performance Hurdles
While the banks have done a good job drumming up excitement for the privatization of Air India, there are some hurdles, namely it's crippling debt and dreadful operational performance. The Indian aviation secretary is expecting Air India to improve its fleet utilization and on-time performance in an effort to improve valuation of the airline before it's sold off.
That answers one part of the problem, as the debt will have to be handled differently. Initially, the expectation was that if parts of Air India were sold, the company could attract more buyers and reduce the debt of the parent company.
However, it looks like things will go a bit further. The Indian government will move Air India's debt into a special purpose vehicle (SPV) before selling the carrier. The government will transfer all debt and assets of Air India into an SPV, leaving the airline with only with aircraft debt on its books.
This will allow the airline to clean up the books and make itself much more appealing to buyers and also increases the valuation. Along with possible amendments to laws to allow for foreign airlines to own more than 49% of Air India, this would make the airline much more appealing to potential buyers. This opens up the possibility for combined bids by domestic and international carriers.
Next Steps for Air India
The final bids are currently being reviewed by the government, and a decision on what will become of Air India should be released in the coming months.
While most of the bad news regarding airlines is coming from Europe thanks to Air Berlin and Alitalia, Air India is the focal point of things gone wrong with Asian carriers. Years of government mismanagement and bureaucracy have hurt the carrier, while hope of a fresh set of hands at the yoke could help turn things around.

Hemal took his first flight at four years old and has been an avgeek since then. When he isn't working as an analyst he's frequently found outside watching planes fly overhead or flying in them. His favorite plane is the 747-8i which Lufthansa thankfully flies to EWR allowing for some great spotting. He firmly believes that the best way to fly between JFK and BOS is via DFW and is always willing to go for that extra elite qualifying mile.

Latest posts by Hemal Gosai (see all)