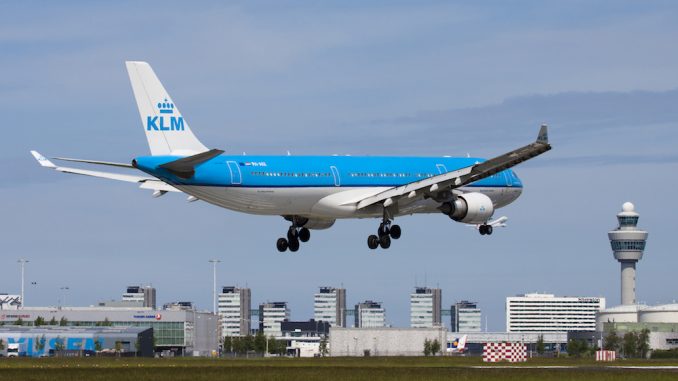 In a unique plan to attract more customers, KLM announced that its new app "Flight Upgrader" has been made available, offering passengers the opportunity to upgrade virtually via a special headset. Utilizing either Google Cardboard or a virtual reality (VR) headset, passengers travelling on budget airlines can now pretend that they are flying with KLM.
In a recent ad campaign video published by the airline, an employee is seen handing out its free app to passengers scheduled to fly on budget carriers. The ad campaign aims for a cheeky, humorous tone and states that it is just intended to be playful and highlight the service provided by the carrier.
The app itself offers passengers an experience in an economy aisle seat onboard the new 787 flown by KLM. The virtual flight attendants are also shown giving passengers a tour of all of the amenities offered by KLM on its flights. In case you are bored, you can also watch a movie from the airline's entertainment system which is shown in the ad for the VR app.
The nine minute video produced by the Dutch carrier is the first of its kind.  Interestingly, Joon, the low-cost subsidiary of sister airline Air France, will become one of few airlines to offer VR entertainment to all passengers flying in international business class when it commences flights soon.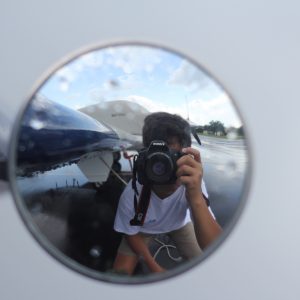 Mateen has been interested in aviation from a very young age. He got his first model airplane at six and has been airplane spotting since he was nine years old. He has always had a passion for aviation and loves learning about different aspects within the industry. In addition to writing for AirlineGeeks, Mateen is also an editor for his high school's newspaper. You can also find him on Instagram (@Plane.Photos) where he enjoys sharing his aviation photography with thousands of people everyday.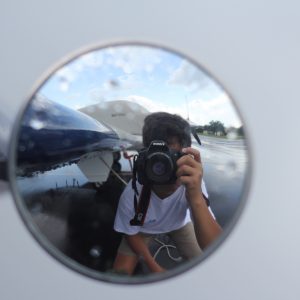 Latest posts by Mateen Kontoravdis (see all)