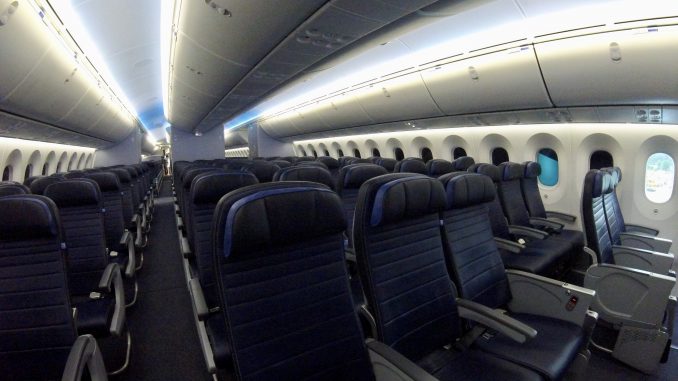 Frequent travelers have seen the scenario play out all too many times over the past few months. Customers arrive at the airport ready to take their family on a weeklong vacation, only to arrive at the counter and find out that if they want to get on the plane, they need to pay a separate fee for their carry-on bags and they better not expect to sit next to each other.
However, it isn't the customer that is the first to freak out, but rather the gate agent. He or she has to deliver unsettling news on a recent policy change involving basic economy tickets. Legacy airlines have made it clear that they aren't adding the special fare class out of choice, but rather to match what passengers are asking for: the lowest cost flights possible.
A Quick History
In December of 2014, Delta Air Lines announced that it would begin offering basic economy fares in select markets in 2015. While it had been tested by Delta as early as 2012, the fare was meant to compete more closely with ultra-low-cost carriers such as Spirit and Frontier on leisure routes.
The tickets were restrictive in that they didn't allow you to pick a seat, opt for same day standby, or receive upgrades, even if you had elite status.
Following Delta's move, American and United watched closely to see how the fares performed. United finally made the decision to follow Delta's lead, introducing basic economy tickets in early 2017. American followed shortly after, with both carriers also opting to not allow a carry-on bag as part of the fee.
However, the new fare class hasn't been all sunshine and rainbows for the airlines. In September of this year, the airline's president, Scott Kirby, announced that the airline was losing money because of basic economy as it was losing market share to airlines not currently offering the basic economy product. This statement begs the question that if all carriers in the U.S. don't unveil basic economy fares, is there an alternative that the airlines can opt for instead?
Alternatives Solutions, But Not for the U.S.
When examining potential alternatives to basic economy, analysts only need to look across the globe. Airline groups such as IAG, Qantas, and Singapore Airlines have all experimented and found success with the carrier within a carrier concept. This idea states that an airline can offer a unique product to consumers wanting only the bare essentials for travel by utilizing a subsidiary with lower operating costs.
For the parent companies listed above, IAG owns Vueling, Qantas owns Jetstar, and Singapore owns Scoot, all of which utilize their lower operating cost to target a specific group of consumers that are willing to forego premium benefits.
However, starting a carrier within a carrier and offering low-cost flights isn't enough. According to Samuel Engel who is a Senior Vice President with ICF's Aviation Consulting practice, "a carrier within a carrier can only work with an independent cost structure. If you can't do this, it's unlikely to succeed. Which is why it didn't work for the U.S. carriers in the late 1990s."
Given the current scope clauses in U.S. pilot agreements, only a specific percentage of its routes can be outsourced to another airline. This has traditionally served as a wall to prevent regional airlines from using their lower cost crews to fly routes served normally by mainline crews.
However, if the U.S. carriers were to once again consider creating a carrier within a carrier, it would have to be able to negotiate an independent, lower cost structure for the separate airline, something that seems very unlikely to happen.
With airlines in the U.S. unable to achieve this lower cost structure, they have instead opted to offer basic economy tickets, a way to target the same type of customers looking only for the cheapest fare available.
This, however, doesn't automatically mean that these customers will jump ship from other ultra-low-cost carriers immediately. Legacy carriers will have to prove that cheap fares are worth sacrificing benefits, and will have to communicate the value proposition to customers effectively.
"The basic economy product has to be a price that the customer views as valuable," Engel said. "At first, some of the legacy carriers in the U.S. made the mistake of doing a simple subtraction rule of $20 or so for the difference between basic economy and economy, even on fares that most customers would think of as expensive."
The Future of Basic Economy
While United may have announced that it has struggled with basic economy early on, it may be too soon to tell whether or not the carriers can alter their strategy to make it work. American Airlines has gone all-in on its basic economy fare as well, leaving only Alaska, JetBlue, Southwest and Virgin America as the large carriers to maintain their current economy fare structure with benefits.
Each airline can choose to right-size its flight prices to better fit customers looking for basic economy fares, as well as only include the fares in highly competitive markets. While current labor contracts make it exceedingly difficult for airlines in the U.S. to create a carrier within a carrier that is profitable, only time will tell whether these circumstances change in the future. For now, airlines will continue to discover what works and what doesn't, all based on what customers choose to value with their airline tickets.

Joe joined AirlineGeeks in 2014, and in his current role as Editor-in-Chief manages a growing team of writers both in North America and Europe. He enjoys spending the bulk of his time researching, learning and analyzing the latest trends in the airline industry, all while mentoring new members of the AirlineGeeks team who seek to do the same. Areas of research include revenue management, codeshare and alliance partnerships and airline financial results.

Latest posts by Joe Pesek (see all)