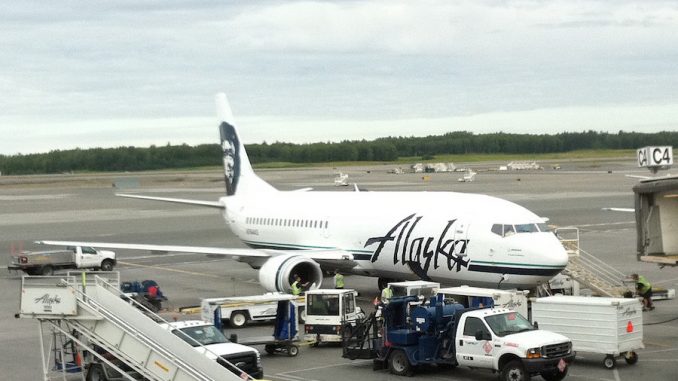 Like many AvGeeks, I've always been attracted to oddities in the aviation industry. Alaska Airlines' Boeing 737-400 Combi, short for combination, was, possibly, one of the last true aviation oddities in the U.S. Sadly, the final Boeing 737-400 Combi flew its last flight for Alaska Airlines on Wednesday.
On the outside, the Boeing 737-400 Combi looked like any other plane in Alaska's fleet. However, what made this airplane special was that the forward section was converted into a cargo bay, while the rear section was kept as a passenger compartment. Mainly seen flying up north in Alaska, the cargo/passenger plane would bring needed cargo to areas underserved by traditional cargo carriers.
The aircraft would normally fly multi-stop flights, often originating in Seattle or Anchorage and stopping at less-frequented airports up and down the Alaskan coast, affectionately called the "Milk Run."
The Combi would also fly to remote destinations in northern Alaska, where traditional means of transportation were scarce. If it weren't for Alaska Airlines, some of these destinations wouldn't have commercial or cargo jet service at all.
Flying on this aircraft was not only a unique experience; it was a trip back in time. When boarding this aircraft, passengers would have to board via airstairs on the ramp to reach the rear passenger cabin, which is a rarity at most modern airports.
Once on the aircraft, you wouldn't find any seatback televisions or in-flight wifi, which most airlines tout.
Alaska Airlines only had five of the unique aircraft in the fleet, which rarely ventured into the lower 48 contiguous states besides Washington. Its rareness made it even more attractive to AvGeeks looking to hitch a ride on what was considered the only commercial passenger and cargo flight.
Unfortunately, Alaska Airlines flight 65, the final flight from Seattle to Alaska's capital city, Juneau, making stops in Ketchikan, Wrangell and Petersburg, was the last opportunity for those who sought to fly on the old girl. The Combi would arrive in Juneau for the last time, marking the end of an era for the freighter.
According to Alaska Airlines, the aircraft could seat 72 passengers in an all coach configuration and only had a four-person crew, consisting of two pilots and two flight attendants. The rest of the airplane's specifications were identical to that of any other 737-400 in the fleet.
The airline plans to replace the Combi with an all-cargo Boeing 737-700 aircraft. Despite it being common for many overseas airlines, Alaska Airlines is one of the few passenger airlines in the United States to have dedicated cargo planes for its air cargo operation.
As more airlines are retiring their classic and iconic airplanes, notably the Boeing 747-400, Alaska Airlines retiring their Boeing 737-400 Combi will, without a doubt, be felt by the entire aviation community, as the unique type will be missed by many.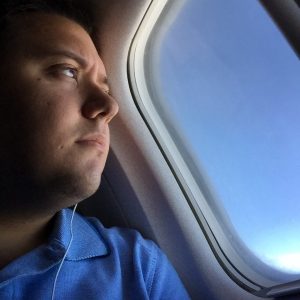 Tom has been flying for as long as he can remember. His first flight memory was on a Song Airlines 757 flying from LaGuardia to Orlando. Back then, he was afraid to fly because he thought you needed to jump off the plane in order to get off. Some years later, Tom is now a seasoned traveler, often flying to places just for the fun of it. Most of the time, he'll never leave the airport on his trips. If he's not at home or at work as a Line Service Technician at Long Island MacArthur Airport, he's off flying somewhere, but only for the day.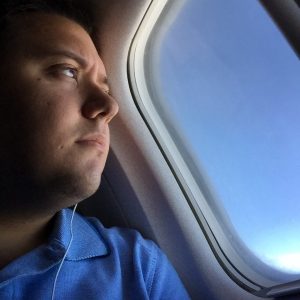 Latest posts by Thomas Pallini (see all)