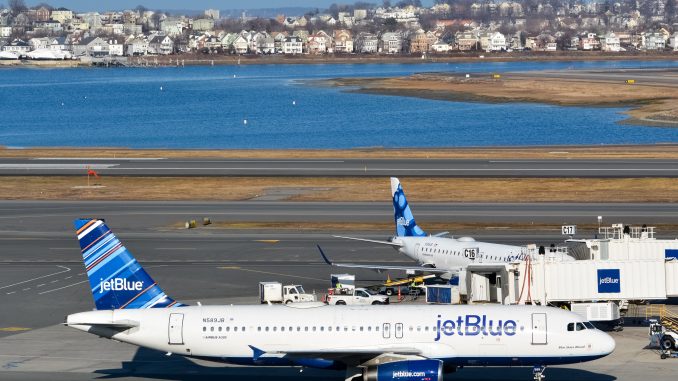 JetBlue Airways has announced a new city in their route network. Beginning May 3, the airline will begin thrice-daily service between Minneapolis/St. Paul and their hub in Boston.
Flights will be operated by the airline's 150-seat Airbus A320 aircraft. The new city will be the 102nd destination served by the New York-based airline.
The addition of Minneapolis to the JetBlue map was lauded by both airline and city officials in the Twin Cities. JetBlue's VP of network planning, John Checketts, said that customers in Boston had been requesting a flight to Minneapolis from the largest airline in the city.
In Minnesota, CEO of the Metropolitan Airports Commission Brian Ryks, stated that the commission and the cities have been pursuing service from the airline for several years.
Minneapolis service continues a head to head battle that JetBlue has begun with Delta Air Lines. Earlier this year the airline announced new service to Delta's Atlanta home. JetBlue already competes with Delta in New York City, with both airlines vying for the title of New York's airline. Delta currently edges Jetblue by approximately 2,000,000 passengers at John F. Kennedy International Airport for the title of the top airline.
The expansion to Minneapolis also helps to fill a noticeable gap in the Jetblue route map; the Midwest. The so-called overfly states presently only see JetBlue service from Chicago, Detroit, and Cleveland.
Large cities in the Midwest currently lack service from JetBlue, including Indianapolis, Kansas City, St. Louis, and Milwaukee. Primarily an East Coast and trans-continental airline, this addition may signal a change for the airline.
The lack of competition in the region has allowed fellow low-cost carrier Southwest Airlines to grow, becoming the largest airline in Kansas City, Indianapolis, and St. Louis. The willingness to compete with Delta may show that Jetblue is also willing to go head to head with Southwest.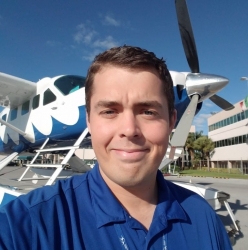 Daniel has always had aviation in his life; from moving to the United States when he was two, to family vacations across the U.S., and back to his native England. He currently resides in South Florida and attends Nova Southeastern University, studying Human Factors in Aviation. Daniel has his Commercial Certificate for both land and sea, and hopes to one day join the major airlines.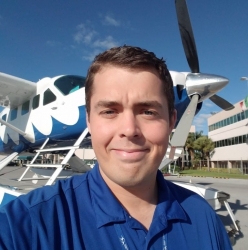 Latest posts by Daniel Morley (see all)