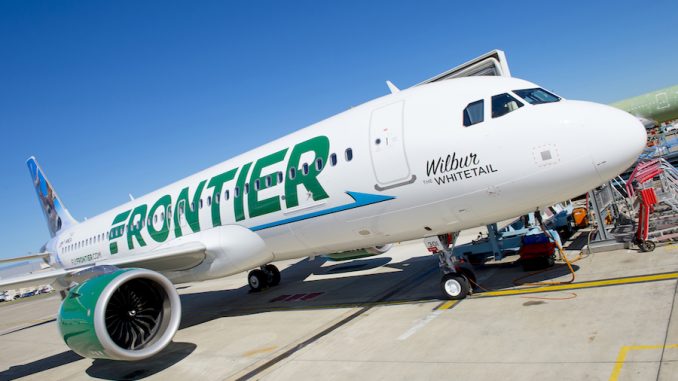 Airbus has announced a deal worth $49.5 billion with Indigo Partners, owner of Frontier Airlines, with the signing of a Memorandum of Understanding for 430 A320neo family aircraft at the Dubai Airshow.
The order comprises of 273 A320neos and 157 A321neos and came as a surprise to industry observers after the failure of Airbus to secure a further deal from Emirates at the airshow for more A380 aircraft.
That failure was referenced by Airbus' retiring sales chief John Leahy at the beginning of the press conference prefacing the announcement with: "Just to clarify: this is not an A380 press conference."
The deal is the 'largest single commercial announcement ever for Airbus eclipsing the 2015 deal with unrelated Indian airline IndiGo for 250 A320neo aircraft listed at $26 billion.
Wednesday's deal will see the 430 aircraft split between the Phoenix-based equity firm's Frontier Airlines and three other ultra low-cost airlines, including Mexico's Volaris; Hungary's Wizz Air; and Chile's JetSMART. Final assembly of the aircraft will take place at the Airbus plant in Mobile.
Prior to the Dubai Airshow, Airbus was lagging significantly behind main rival Boeing on aircraft orders for 2017 and was caught off-guard when Emirates announced a deal for 40 Boeing 787-10 aircraft on Sunday.
The deal with Indigo Partners, while not firm, will go some way to narrow the gap in the order books.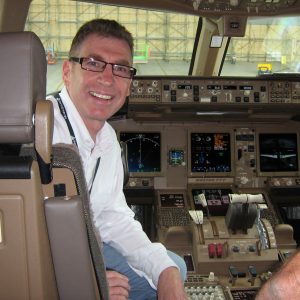 John has always had a passion for aviation and through a career with Air New Zealand has gained a strong understanding of aviation operations and the strategic nature of the industry. During his career with the airline, John held multiple leadership roles and was involved in projects such as the introduction of both the 777-200 and -300 type aircraft and the development of the IFE for the 777-300. He was also part of a small team who created and published the internal communications magazines for Air New Zealand's pilots, cabin crew and ground staff balancing a mix of corporate and social content.

John is educated to postgraduate level achieving a masters degree with Distinction in Airline and Airport Management. John is currently the course director of an undergraduate commercial pilot training programme at a leading London university. In addition he is contracted as an external instructor for IATA (International Air Transport Association) and a member of the Heathrow Community Fund's 'Communities for Tomorrow' panel.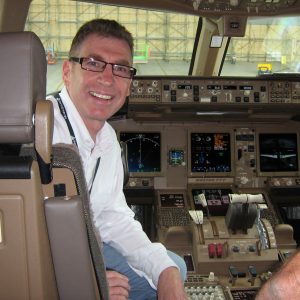 Latest posts by John Flett (see all)