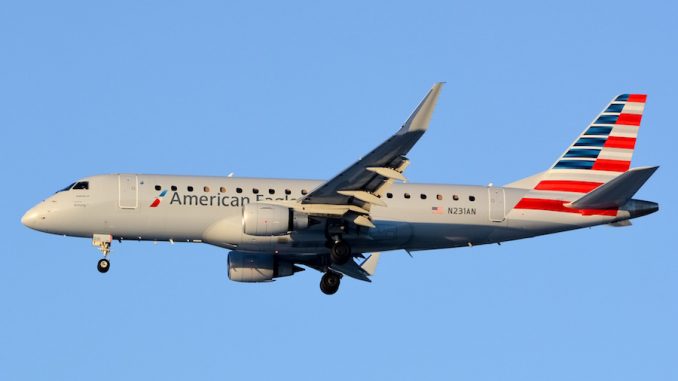 Regional aircraft, the small, less than 100 seat airplanes that we see at small airports across the country, are finding themselves on longer routes. The aircraft were originally offered as a way for airlines to serve short routes with less demand using less fuel-intensive aircraft. However, a new trend has seen regional aircraft, namely jets, being used on routes greater than three-hours in duration and crossing many regional boundaries.
The most recent expansion of extended regional jet reach came last week when United announced new and seasonal routes from a few of its hubs using its contracted fleet of regional aircraft. The longest routes include Chicago to Fresno and Denver to Jacksonville, both on Embraer 175 aircraft. United, however, is just following a trend established by other major airlines with regional fleets.
Alaska Airlines has been pushing their Embraer 175s to their limits, using them out of their Seattle and Dallas-Love Field routes to destinations such as St. Louis and New York-LaGuardia, respectively. Delta uses their Embraer 175s on the New York to Dallas route, and American flies them from Los Angeles to N.W. Arkansas. The routes, well over three hours each, test the range of the aircraft, as well as the comfort of the passengers onboard.
While average travelers do not notice what aircraft they fly on, frequent fliers do and have been sounding the alarm on this trend. Regional jets, as their name implies, are meant to service short, low-capacity routes. These jets are often the backbone of any major carrier, a key part of the hub-and-spoke models most airline's employ today. Connecting small, less-demand cities with large, regional hubs is the mission of these aircraft.
While the aircraft are more than capable of conducting the flights, the major gripe from frequent fliers comes from the comfort of the aircraft. Due to the fact that the aircraft are designed for short-haul travel, a medium-long range trip may be uncomfortable for passengers as the aircraft itself is not meant for those kinds of trips. Using regional jets on long routes goes against a key tenant of airlines: the longer the route, the larger the plane.
Is there an acceptable regional jet for a flight lasting more than three hours? If so, what type of regional aircraft best serves these medium-haul flights?

— AirlineGeeks.com (@AirlineGeeks) November 27, 2017
Larger airplanes allow for more spacious cabins, giving passengers a more roomy feel on a long flight and more area to stretch out, as well as increased amenities. Regional jets, for one, do not have the inflight entertainment systems that come standard on some larger aircraft, such as the Boeing 737. While United and other airlines have adopted personal device-based entertainment systems, other regional aircraft don't have any.
For more frequent travelers or those with airline status, these jets often have smaller first class and premium economy cabins. The less likelihood of an upgrade or at least a seat with increased legroom means that these elite travelers may consider switching to an airline that doesn't use these jets for longer routes. The stigma surrounding regional jets also extends to the average traveler, as the very term regional jet strikes fear into the minds of nervous fliers.
The current manufacturers currently dominating the regional jet industry, Bombardier and Embraer, have been developing planes with the capacity to fly more people farther, a trend that some find unsettling. The latest is the Bombardier CSeries aircraft, which is a conglomeration of the most advanced and fuel-efficient technology available. With Delta acquiring the aircraft, the length of the intended routes remains to be seen.
With the current trend gaining more and more steam from airlines looking to the use most out of all of their aircraft, including their regional fleets, it seems as though the term "regional aircraft" might have to be rethought. On your next flight on a regional aircraft, ask yourself how many regional boundaries you are crossing.
This story was recategorized on Nov. 27, 2017 at 9:00 p.m. ET to properly reflect the author's opinion within the story.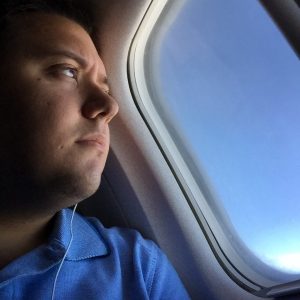 Tom has been flying for as long as he can remember. His first flight memory was on a Song Airlines 757 flying from LaGuardia to Orlando. Back then, he was afraid to fly because he thought you needed to jump off the plane in order to get off. Some years later, Tom is now a seasoned traveler, often flying to places just for the fun of it. Most of the time, he'll never leave the airport on his trips. If he's not at home or at work as a Line Service Technician at Long Island MacArthur Airport, he's off flying somewhere, but only for the day.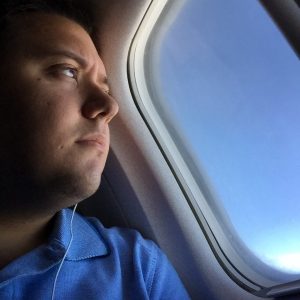 Latest posts by Thomas Pallini (see all)