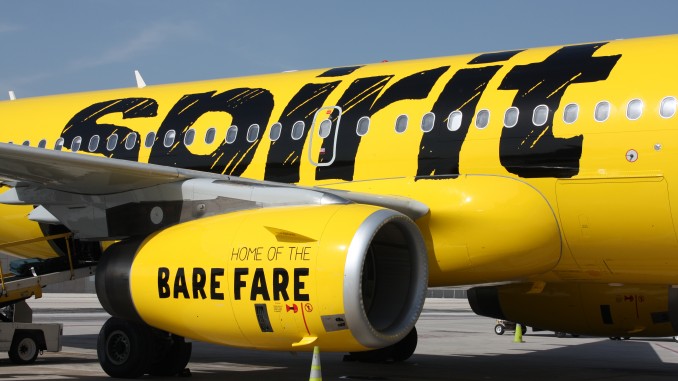 The International Air Transport Association (IATA) expects 4 billion passengers to travel in 2017 and is forecasting 7.8 billion to be flying by 2036. Orders for Boeing and Airbus aircraft at the recent Dubai Airshow will go some way to meet that demand. In addition, airlines are seeking to provide a level of customer experience that ensures their brand is the first choice for passengers.
The Los Angeles Times reported this week that the Disney Institute has been enlisted by a U.S. carrier to provide customer service training to frontline employees. Whilst enhanced customer service training for frontline staff is not unique within full-service carriers, the fact that it is Florida-based ultra-low-cost carrier Spirit Airlines who have enlisted Disney to enhance their brand has surprised some observers of airline business models.
Spirit Airlines has had one of the worst records for complaints per passengers carried, with a rate at twice of other carriers. However, the L.A. Times reports that the airline's President and CEO Bob Fornaro advised employees that customer satisfaction levels were at record highs since cabin crew attended Disney training.
Fornaro has since advised that airport staff will undertake a customer service program with Disney to "create a common purpose and a fresh set of service standards."
The move by Spirit follows the enhanced customer experience focus of European low-cost carrier Ryanair, who initiated their 'Always Getting Better' initiative in 2014. The strategic approach to making Ryanair's customers like them was seen at odds with the views of their CEO Michael O'Leary who was once quoted as saying ""Are we going to say sorry for our lack of customer service? Absolutely not."
Now in its fourth year, 'Always Getting Better' will this year see Ryanair look to build upon increased customer satisfaction levels by enabling customers to book connecting Ryanair flights on the Ryanair.com website, with a feeder flight service with other airlines. The adoption of customer service enhancements by carriers which have based their success on the traditional low-cost business model is further testament to the hybridization of the airline business.
Whilst customers of low-cost carriers are benefitting from enhanced services at lower prices, those who travel with traditional full-service carriers are being subjected to lower levels of service particularly on short-haul routes as legacy carriers seek to lower operating costs to compete.
British Airways, this week, announced the adoption of a new zoned boarding process which categorizes passengers' ability to board the aircraft by the fare paid. Whilst the introduction of Basic Economy fares saw similar boarding processes implemented in the U.S., the U.K. carrier's new boarding policy has been slated by the British press.
Headlines such as The Independent's "Paid the lowest fare, you'll be last to board" and the Daily Star's "British Airways boarding changes could ruin your holiday" are plaguing the airline following the change. This follows condemnation of BA's short-haul product changes in January which resulted in the removal of complimentary food and drink service.
The change led to reported food shortages on flights as the airline sought to balance supply and demand on the short-haul network resulting in a social media backlash with complaints from customers and cabin crew. A negative post in July analyzing BA's current strategies under recent CEO Alex Cruz on professional networking site LinkedIn resulted in almost 2,000 comments mainly agreeing with the negative assessment.
Whilst airlines purchase new aircraft to cope with increased passenger demand and fit them out with enhanced interiors and features, a strong focus on customer service will continue to be strategically factored into airline operations to ensure competitiveness.
Whilst low-cost operators such as Spirit Airlines and Ryanair have acknowledged the need to enhance their customer experience it would appear to be more challenging for legacy carriers to balance attempts at lowering their cost base with the expectations of their customers.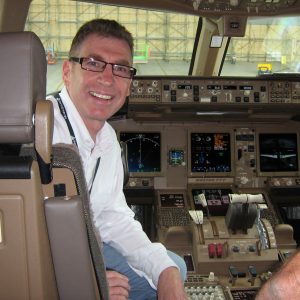 John has always had a passion for aviation and through a career with Air New Zealand has gained a strong understanding of aviation operations and the strategic nature of the industry. During his career with the airline, John held multiple leadership roles and was involved in projects such as the introduction of both the 777-200 and -300 type aircraft and the development of the IFE for the 777-300. He was also part of a small team who created and published the internal communications magazines for Air New Zealand's pilots, cabin crew and ground staff balancing a mix of corporate and social content.

John is educated to postgraduate level achieving a masters degree with Distinction in Airline and Airport Management. John is currently the course director of an undergraduate commercial pilot training programme at a leading London university. In addition he is contracted as an external instructor for IATA (International Air Transport Association) and a member of the Heathrow Community Fund's 'Communities for Tomorrow' panel.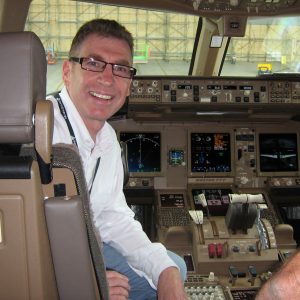 Latest posts by John Flett (see all)