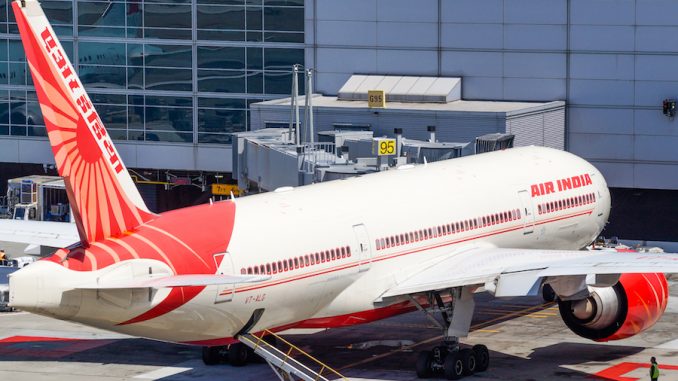 As Air India Chairman Pradeep Singh Kharola continues on his quest to turn around India's flag carrier, he recently issued a message to employees stating that it is pivotal for employees to play their part in improving the productivity of the airline.
The Economic Times reported that Kharola stated: "We have to adopt a professional and productive work culture which will hold the key for our turnaround….your hard work has helped Air India to improve in some of the key operational parameters in recent times, but still, we have miles to go."
Air India has been inching closer to privatization for some time now, following the news in 2017 that the Indian government plans to sell the fully integrated airline, including aircraft and routes across the world. Kharola has the challenging role of fixing an airline that has long suffered over the last decade, as it has been challenged by competitors that are more efficient, operating newer aircraft and onboard amenities.
While the airline has had its share of setbacks, it has seen recent success on some of its long-haul routes, particularly to the United States. Its latest route to San Francisco from Delhi has been noted for its success driven by offering passengers a flight without connections, something that its competitors in the Middle East, such as Emirates, Etihad, and Qatar, cannot offer.
According to an official at the airline, "All our US nonstop flights are getting healthy occupancy levels of over 80% and contribute almost one-fifth of our total revenue from international flights."
Kharola also went on to say that that employees must "cast aside the deterrents that have been holding the flag carrier back from tapping the immense potential."

Joe joined AirlineGeeks in 2014, and in his current role as Editor-in-Chief manages a growing team of writers both in North America and Europe. He enjoys spending the bulk of his time researching, learning and analyzing the latest trends in the airline industry, all while mentoring new members of the AirlineGeeks team who seek to do the same. Areas of research include revenue management, codeshare and alliance partnerships and airline financial results.

Latest posts by Joe Pesek (see all)