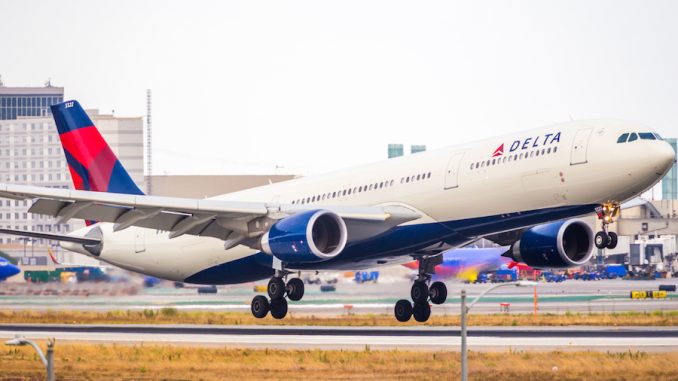 Delta Air Lines overtook Alaska Airlines in 2017 to become the best airline in the United States for performance. Delta surpassed every major carrier in the country, even with multiple meltdowns that resulted in thousands of canceled flights and tens of thousands of passengers stranded.
For the past four years, Seattle-based Alaska Airlines has been the number one carrier in the U.S. for performance. However, the airline is currently in the midst of a merger with Virgin America and had a rough first quarter which set the airline behind for the entire year.
The current airline rankings are as follows:
Delta Air Lines (#2 in 2016)
Alaska Airlines (#1 in 2016/Virgin America #3 in 2016)
Southwest Airlines (#4 in 2016)
United Airlines (#5 in 2016)
Frontier Airlines (#6 in 2016)
American Airlines (#8 in 2016)
Spirit Airlines (#7 in 2016)
JetBlue Airways (#5 in 2016)
JetBlue
JetBlue has seen its performance drop considerably since last year. According to the airline, it is more vulnerable to delays than its competitors due to the fact that almost two-thirds of its flights operate at airports in the Northeast, which are prone to air traffic control delays and bad weather.
That, along with several issues such as having less wiggle room in their operating schedule to still arrive on time even if there is a late departure, are the main reasons that the airline says resulted in their poor performance. Top executives at the airline have said that there are new initiatives in place to improve performance however, those results should start to trickle in later this year.
The Big Three Legacy Carriers
Delta continues to build its reputation as an operationally reliable airline and has plans to continue improvement. Both United and American Airlines showed modest gains but American Airlines trailing the pack of legacy carriers.
American Airlines is slowly improving their performance by implementing new maintenance techniques to minimize delays along with new tag-scanning technology that better handles baggage.
United Airlines is squarely in the middle of the pack but has ambitions to perform even better. The airline has established several internal efficiencies to streamline airport operations in an effort to turn airplanes around more quickly and therefore reducing time spent on the ground.
Quicker Airplane Turnarounds
A common trend among airlines appears to be a focus on quick turnarounds for aircraft. This means that airlines want to reduce the amount of time it takes to unloaded passengers and baggage, clean the aircraft and load new passengers and baggage.
Quick turnaround times allow airlines to operate more efficiently as essential ground tasks are completed faster and thus reducing the chance of delays. Furthermore, quick turnarounds increase aircraft utilization which is a key metric in the industry.
If airplanes are sitting on the ground, they are not earning money. The more an airplane can fly, the more money the airline can earn. Therefore, airlines seem to be using quick turnarounds to not only reduce delays but also increase aircraft utilization in the long run. While Southwest Airlines has mastered this technique, the major U.S. airlines are slow learners.

Hemal took his first flight at four years old and has been an avgeek since then. When he isn't working as an analyst he's frequently found outside watching planes fly overhead or flying in them. His favorite plane is the 747-8i which Lufthansa thankfully flies to EWR allowing for some great spotting. He firmly believes that the best way to fly between JFK and BOS is via DFW and is always willing to go for that extra elite qualifying mile.

Latest posts by Hemal Gosai (see all)