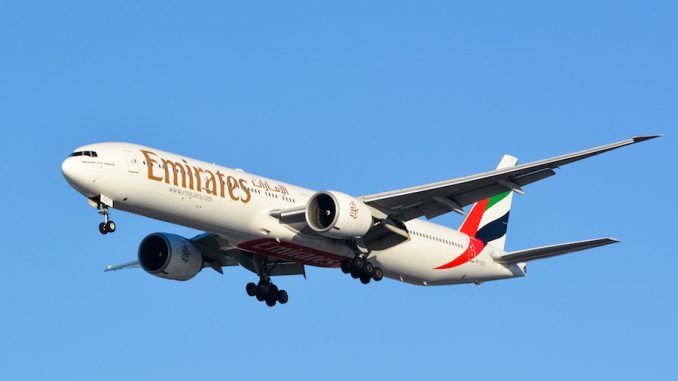 As the Gulf carriers continue to grow their fleets and expand their route networks, U.S. carriers continue to pursue their agendas in reversing the Open Skies agreement between the United States and the United Arab Emirates. Delta Air Lines, United Airlines and American Airlines have all taken an active stance against the big three Middle Eastern carriers, an ongoing dispute lasting years, as they continuously expand into new U.S. markets every year.
Since the first Emirates touched down at New York's JFK Airport in 2004, the airline has expanded to ten more destinations in the States with over 99 weekly departures from Dubai, Milan, and Athens to various American destinations. The top three U.S. legacy carriers are accusing the big three in the Middle East of using government subsidies topping $50 billion since 2004 to fund their expansive operations and flights to American destinations.
Today, the United States has 119 open skies agreements with nations all over the world, including the United Arab Emirates. These accords signed with nations around the world were designed to eliminate any government involvement with an airline's decision-making process for opening new routes, seat capacity and pricing of flights between two countries. The primary objective is to create a free-market environment for the industry.
It's normal for carriers to receive some subsidies to aid with their operations. U.S. carriers, however, became vocal about Emirates potentially receiving heavy subsidies from its government after two airlines had to cut their Dubai flights as a result of a competitive atmosphere which they claimed to be unfair.
In February 2017, executives from multiple carriers, including United and Delta, met with President Trump to discuss their concerns regarding the Middle Eastern airlines. They highlighted how the Middle Eastern carriers are putting excess seats on routes to the U.S. and claimed the three Gulf airlines couldn't be making a profit.
Delta Air Lines believes the uneven playing field established by the Gulf carriers is a primary factor for having to cut routes to international destinations. In a video posted to the company's website titled "Our Future Our Flight," Delta claims that for each international route which the airline is forced to cut, 1,500 American jobs are lost.
The three U.S. carriers are hoping Trump will side with them in the dispute, as one of his biggest goals is to protect domestic jobs. The president, however, has not yet done anything regarding the issue as the Middle Eastern carriers are helping create thousands of jobs in the United States. Collectively, the three airlines have 381 Boeing aircraft on order, helping secure thousands of jobs at various Boeing factories around the country.
Emirates currently has the most planes on order from Boeing, as it awaits 40 787-10s and 150 Boeing 777Xs, the most expensive Boeing aircraft currently being sold. Sir Tim Clark, President of Emirates, made it clear, however, that reversing the Open Skies agreement would have significant consequences.
In an interview with Reuters, Clark said: "For one thing, I certainly won't need those 150 planes." This could cause Boeing to lose a record $76 billion order and 46 percent of its orders of the upcoming 777X. Clark also stated that while Emirates is owned by the Government of Dubai, the airline has opened its financial results to the public and has gone through audits similar to public companies for the past few years.
"The government of Dubai, which owns Emirates, doesn't have to publish anything. But we publish everything to the sixth decimal place and we're audited. We've never made anything secret because we have nothing to hide," Clark said in an interview with Business Insider.
Qatar Airways, another state-owned airline, also recently agreed to begin publishing its profits, which will be audited in regulation with international standards.
This statement came from Clark as part of a dispute between the six airlines which began in 2015 when the U.S. carriers requested the government to re-open negotiations over the U.S.'s open skies agreement with the U.A.E. and Qatar. While former President Barack Obama declined to do this, it's still unclear if the Trump administration will reopen talks. The feud, however, continues to persist and even split airlines in the U.S. as some support the Gulf airlines.
JetBlue, who has a codeshare agreement with all three Middle East airlines, Hawaiian Airlines, Atlas Air and FedEx are a part of U.S. Airlines For Open Skies, an organization supporting the current open skies agreement. However, none of those airlines provide direct passenger service to the Middle East and do not directly compete with the Gulf carriers.
Under the current agreement, the organization claims that passengers have saved over $4 billion on international flights from the U.S. Also, that in 2014, the Gulf carriers flew over 140,000 international visitors to the U.S. who generated over $2 billion in economic output.
In the end, reopening discussions on the agreement could deteriorate relations between the nations and companies involved. While talking with Reuters, Clark cautioned that: "In the case, you take action against us because we are successful at what we do, you open a Pandora's box of headaches because effectively you have to change everything."
Lastly, Clark said that the U.S. would need to take similar steps with its European and Asian agreements if it decides to make any changes to the Open Skies agreement it has with the U.A.E.
One company, however, will definitely benefit if any new restrictions to the agreement between the U.S. and the U.A.E. are made as Boeing will lose a $76 billion order and Emirates will most likely turn to the manufacturer's closest competitor in Toulouse to fulfill that order.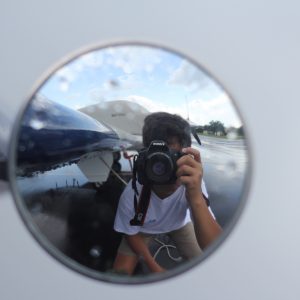 Mateen has been interested in aviation from a very young age. He got his first model airplane at six and has been airplane spotting since he was nine years old. He has always had a passion for aviation and loves learning about different aspects within the industry. In addition to writing for AirlineGeeks, Mateen is also an editor for his high school's newspaper. You can also find him on Instagram (@Plane.Photos) where he enjoys sharing his aviation photography with thousands of people everyday.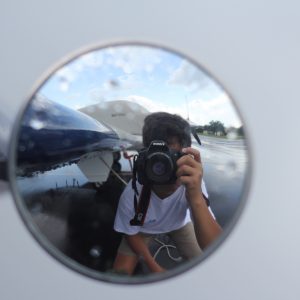 Latest posts by Mateen Kontoravdis (see all)