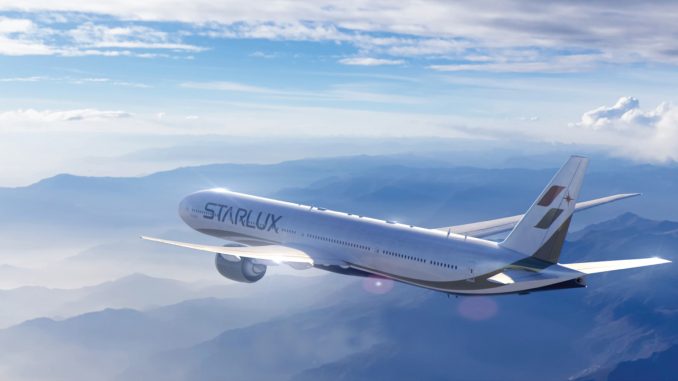 The former chairman of Taiwan's Evergreen Group and EVA Air, Chang Kuo-wei, is setting up his own airline to compete with Taiwan's two major carriers, China Airlines and EVA Air. Seeing positive forecasts about the Asian-Pacific market, Chang aims to begin operation of his airline, StarLux Airlines, in early 2020.
This week, the Taiwanese start-up is undertaking the necessary steps to attain relevant permits and its air operator certificate with Taiwan's Civil Aeronautics Administration (CAA). Taiwanese regulations have also been adjusted in the last few months so that new enterprises like StarLux are no longer required to have at least 5 years of operations under its belt to qualify for entry into the aviation business.
StarLux will still require a funding of at least $6 billion New Taiwan Dollars (US $204.6 million) and possession of at least three aircraft before they can be approved to operate international services. StarLux is already in talks to lease at least 10 Airbus A320neos, the newest member of the A320 family.
After his father, Chang Yung-fa, died in January 2016, Chang was supposed to continue succeeding his father as the chairman of the entire Evergreen Group – a conglomerate of shipping, transportation, and hospitality companies, including EVA Air – according to his father's will. However, being the son of his father's second wife, his title as president was also fought for by his brothers, sons of his father's first wife. The brothers also wanted control over one of Taiwan's biggest conglomerates.
Chang was eventually removed from his executive position after a board meeting in March 2016, but he still retains a substantial shareholding in Evergreen Group. With an inheritance of $17 billion New Taiwan Dollars, local media suggests that Chang may be prepared to invest entirely in StarLux himself. Although, some investors reportedly may have also agreed to come onboard.
Other than being chairman for EVA Air since 2013, Chang was also a certified Boeing 777 pilot for the carrier as well. He has often flown unnoticed on Boeing 777-300ER flights to Singapore and Los Angeles. Prior to leaving EVA Air, Chang had already laid out long-haul expansion plans for EVA Air. With his aviation expertise, Chang will be retaliating with the island nation's third major commercial carrier.
StarLux is likely to face increasingly fierce competition as Taiwan is already served by several regional airlines from all over Asia, and China Airlines and EVA Air are already serving a number of new markets from Taiwan. Although it is a highly competitive market, StarLux believes there is enough room for a third large operator in Taiwan.
The airline plans to position itself as a high-end boutique carrier that will emphasize on the soft product. During Chang's leadership, EVA Air was able to achieve Skytrax's 5-star airline rating, being recognized for the quality of its onboard product and staff service.
StarLux plans to begin operations with its Airbus A321neos, that will be delivered by the fourth quarter of 2019. It will then launch operations in 2020 using the aircraft to service regional destinations close to Taiwan such as Japan, South Korea, Thailand, Vietnam and Singapore.
The challenge at the current moment is securing favorable time and runway slots already taken by China Airlines and EVA Air. StarLux will have difficulty attracting customers if they only offer late or overnight flights, which is what is only available to new entrants.
Eventually, the long-term goal is to obtain next-generation long-haul aircraft such as the Airbus A350 and Boeing 787 to launch long-haul services into North America. Chang hopes that eventually StarLux's regional network will serve as a feed for its long-haul services to North America, which is being aimed for 2021.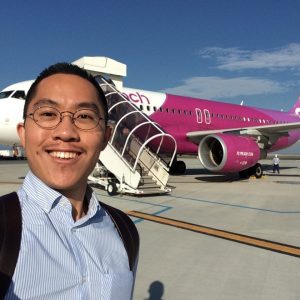 Most people hate long flights or overnight layovers, but Albert loves them. The airport and flying parts of traveling are the biggest highlights of any trip for him – as this avgeek always gets a thrill from sampling different airline cabin products and checking out regional developments happening at local U.S. airports. He's flown on almost every major carrier in the U.S. and Asia Pacific, and he hopes to try out the new A350s soon.

Albert recently completed his undergraduate studies in Business Accounting at USC in Los Angeles and he is currently recruiting for a corporate analyst position at one of the U.S. legacy carriers. During his college years, he interned at LAX for Los Angeles World Airports working behind-the-scenes (and on the ramp) in public relations and accounting. Outside of writing for AirlineGeeks, he enjoys trekking the Hollywood hills, visiting new hotspots throughout SoCal, and doing the occasional weekender on Spirit Airlines.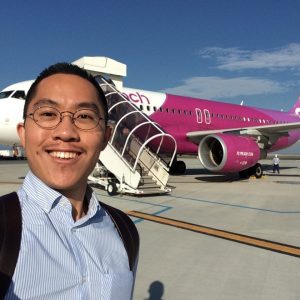 Latest posts by Albert Kuan (see all)