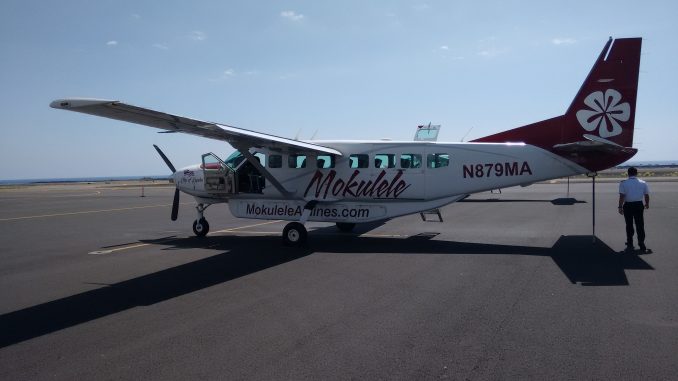 Honolulu based Mokulele Airlines has been chosen by the Department of Transportation (DOT) to serve Kalaupapa, located on the island of Moloka'i. The route between Honolulu and Kalaupapa is an Essential Air Service route, a route where the airline normally receives a subsidy from the government to operate it.
However, Mokulele has chosen not to receive a subsidy to operate the route. The route will be served via Molokai in the center of the island.
Presently the contracted is operated by Makani Kai Air, a carrier which does take the subsidy from the DOT. Makani Kai's contract is set to expire on May 31st, and Mokulele will take over the next day. However, the move to Mokulele is met with resistance from residents of Kalaupapa. Their main concern with the switch is the price of the flights.
Residents have been burned in the past when Pacific Wings operated the routes. After electing not to take a federal subsidy for the route, fares rose to $500 roundtrip. Pacific Wings ended service in 2013, when Makani Kai took over the contract. Currently, Makani Kai receives $690,463 in federal subsidy for 12 weekly flights to Honolulu, and 18 weekly flight to Molokai.
Concern among residents of Kalaupapa has been heard by the president of Mokulele Airlines Rob McKinney. He has promised to keep rates for current patients in the community, who receive treatment in Honolulu, at $39 one way. Government workers would see rates capped at $95 one way. Final rates have not been set by Mokulele but McKinney expects fares to be below that rate.
Since the airline is not receiving a subsidy, there is no contract term limit. This means the route is Mokulele's to serve indefinitely.
Just because Mokulele was selected by the DOT does not mean other airlines cannot operate on the route. They just would not be eligible for a federal subsidy for the route.
Government workers who have met with officials from Mokulele are cautiously optimistic about the change in carrier. The airline also operates EAS routes to Hana and Waimea-Kohala Airport. The airline is known for serving smaller towns in Hawaii with a fleet of Cessna Caravans. Some perks of the airline for passengers include not having to go through TSA security before going on a flight and passengers can bring their pets on board the aircraft with them for free.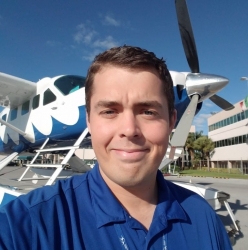 Daniel has always had aviation in his life; from moving to the United States when he was two, to family vacations across the U.S., and back to his native England. He currently resides in South Florida and attends Nova Southeastern University, studying Human Factors in Aviation. Daniel has his Commercial Certificate for both land and sea, and hopes to one day join the major airlines.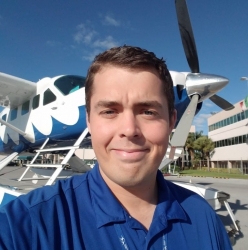 Latest posts by Daniel Morley (see all)