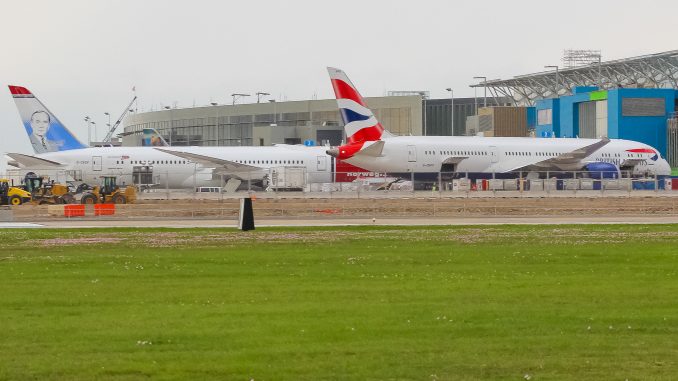 Norwegian Air Shuttle confirmed on Friday that it has rejected two separate offers from International Airlines Group (IAG), the parent company of Aer Lingus, British Airways, Iberia, LEVEL, and Vueling. The news comes just weeks after IAG purchased 4.6 percent of the low-cost airline, which has created some tough competition for airlines within IAG, both on short-haul and long-haul flights.
News of the two bids by IAG became apparent during an investor presentation by the company, where the airline announced a rise in profits for the first quarter of 2018. IAG earned 280 million euros this year, up 75 percent from the 160 million euros the company made in the first three months of 2017. For comparison, this quarter is usually the weakest for all airlines.
IAG confirmed that it "had contact with the Norwegian board regarding a possible offer, without reaching agreement." Willie Walsh, CEO of IAG, denied that any formal offers had been presented to Norwegian. He stated, "We have had contact with their board which has not been successful and we're now reviewing all our options."
However, in a statement issued by Norwegian, the carrier specified that two conditional proposals had been received and both rejected unanimously by the airline's board. The airline claimed that both proposed offered by IAG undervalue Norwegian and its prospects. In the statement, Norwegian continued to state: "The Board of NAS remains fully committed to delivering on its stated strategy, for the benefit of all NAS shareholders."
No details on any of the offers were disclosed but Saj Ahmad, an aviation analyst at StrategicAero Research, told CNN: "IAG is keen to procure Norwegian for the cheapest possible price — and that's unlikely to happen." The Oslo-based carrier may be playing tough to get, but they also recently announced that other carriers have shown interest in purchasing a majority stake of the carrier, so they may be waiting to see what others have to offer. Ahmad said: "[Norwegian] has the ability to call the shots."
When British Airways' parent company purchased 4.6 percent of the Oslo-based carrier, stocks rose over 38 percent, following a year of decline due to stockholders concerns about the airline's profitability. Following the rejections, Norwegian's shares fell over 10 percent but have since slightly recovered while IAG shares have risen over five percent.
It may seem like IAG is rushing to take over another competitor, but the airline has proved itself as a serious player, especially on long-haul routes. Just a few days before the offers, Norwegian announced a third daily flight to New York's JFK airport. This is one of British Airways' most valuable routes and Norwegian has quickly become a direct competitor in the London-New York market. At London Gatwick alone, the airline has quickly become the third largest carrier, competing with British Airways on many other routes it serves.
In 2014, Norwegian first started serving the U.S. with flights to Los Angeles from London (LGW), followed by services to Fort Lauderdale and New York JFK. This March, the airline also began flying to Austin, the carrier's 11th U.S. destination and first Texas destination.
If IAG is successful in taking over Norwegian, the company will most likely combine its operations with LEVEL, the airline that was created as a direct response to Norwegian. There are a few key differences between the two with LEVEL operating an all-Airbus fleet unlike Norwegian who only flies Boeing jets. But the biggest difference is that IAG believes LEVEL can be sustainable with slow growth over the next few years while it believes that Norwegian's rapid expansion plans will not work. This is why if IAG successfully buys out Norwegian, they will most likely scale back on the rapid growth the airline constantly experiences.
There were many people who were not hopeful for Norwegian early this year when it made a bigger than expected net loss in the last three months of 2017, with many fearing that it will be unable to continue scaling its business model as it continues burning through cash at a pace faster than ever. However, now all eyes are on the carrier which may soon become a part of another successful airline.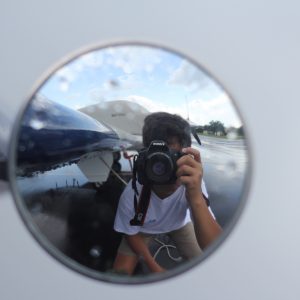 Mateen has been interested in aviation from a very young age. He got his first model airplane at six and has been airplane spotting since he was nine years old. He has always had a passion for aviation and loves learning about different aspects within the industry. In addition to writing for AirlineGeeks, Mateen is also an editor for his high school's newspaper. You can also find him on Instagram (@Plane.Photos) where he enjoys sharing his aviation photography with thousands of people everyday.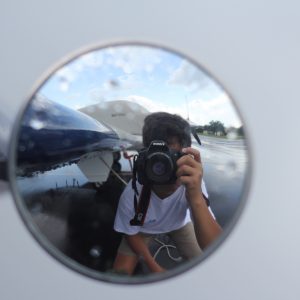 Latest posts by Mateen Kontoravdis (see all)