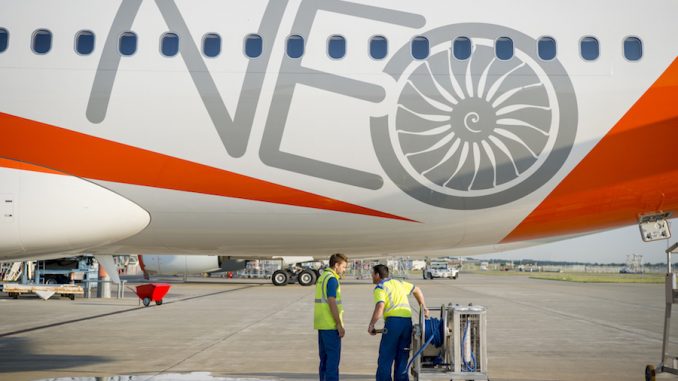 In May 2017, European-based easyJet announced that it was upgrading 30 of its A320neos on order to A321neos, becoming the largest aircraft in the airline's fleet. This summer, the first of these will arrive.
The aircraft is set to have 235 seats, a 30 percent increase in seats from an A320 and a 50 percent increase from an A319. The airline expects to see growth at destinations where aircraft slots are hard to get.
The reduced fuel consumption is one of the biggest wagers in the substantial decrease in unit costs, with savings at an estimated 8 percent over the A320neo.
As it stands, easyJet operates an all-Airbus fleet and will continue to do so as outlined by a framework that the airline set out with the manufacturer in 2013. The airline previously owned Boeing 737-300s and 737-700s which were retired in 2007 and 2011 respectively.
The new A320 variant will be powered by the CFM LEAP-1A engines, which both reduce noise emitted by the engine and a reduction in fuel usage.
next @A321NX #A321LR for #easyJet, G-UZMB pic.twitter.com/IB6WEX9LKL

— Tobi (@Tobias_Gudat) June 3, 2018
easyJet's fleet will eventually consist of A320neos and A321neos replacing the 91 A319s that they operate around Europe. The average age of easyJet's fleet is 7.7 years.
It is understood that the loyal Airbus customer would have managed to negotiate a discount from the list price of the A321neo, which was $127 million USD at the start of 2017.
The A321neo will have the highest seating capacity of any plane easyJet has operated since they leased a Boeing 757 from Titan Airways in 2014.
From an operational perspective, easyJet pilot's will require to fly with a Training Captain before being signed off to operate the A321. Although the A321 is part of the same type-rating as the A319 and A320, the subtle differences in landing and take-off technique to accommodate the longer fuselage will be checked. Instead of four cabin crew, five will be required for the increase in passengers and doors to be operated.
The normal operation for the A319/320 take-off procedure is a CONF 1+F (flaps 1) departure. However, with the increased risk of a tail strike, the A321neo's standard take-off flap setting is CONF 2 (flaps 2) which provides the best compromise between tail clearance and climb performance.
The first A321neo will be painted in Hamburg, and will eventually be flown to London's Gatwick Airport to begin operations. The first deliveries will be based in Gatwick and London Luton, the airline's headquarters.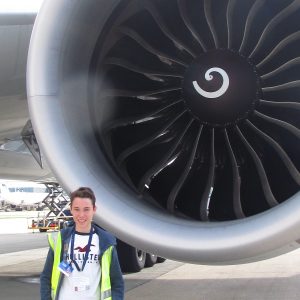 Connor has been in love with flying since the first time he boarded a plane when he was 5 years old. He loves all things aviation, and he hopes to make that his full time career in the future.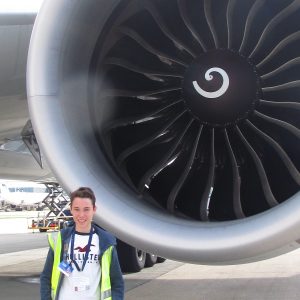 Latest posts by Connor Sadler (see all)