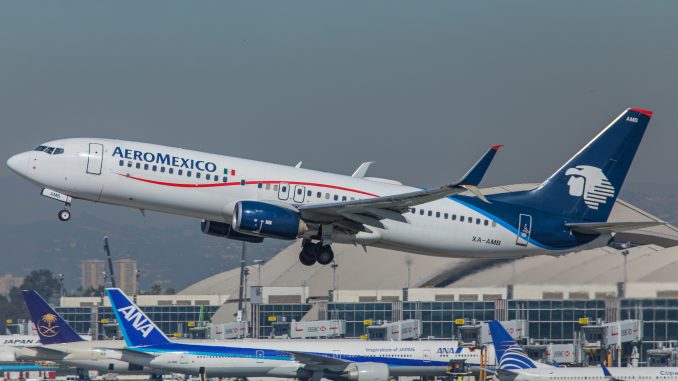 Aeromexico announced that it will begin service to two new destinations in Central America and the Caribbean from Mexico City starting in November. The Mexican flag carrier will begin flying to Punta Cana, Dominican Republic on Nov. 2, and Liberia, Costa Rica on Nov. 10.
The service to the secondary cities in both the Dominican Republic and Costa Rica will round out the carrier's presence in those countries. Currently, the airline serves the Dominican Republic with a daily flight to Santo Domingo, as well as San Jose, Costa Rica with two daily flights. Both countries are increasing their trade relationships with Mexico and the flights will help foster those relationships.
The new flight to Punta Cana will be an overnight flight from Mexico City, as AM2654 will depart Mexico City at 11:30 p.m. and arrive in Punta Cana at 6:10 a.m. on Friday and Saturdays. The return flight to Mexico City, AM2655, will depart Punta Cana at 12:00 p.m. and arrive in Mexico City at 3:10 p.m. on Friday and Sundays.
As for the new flights to Liberia, AM2656 will depart Mexico City at 8:15 a.m. and arrive in Liberia at 11:05 a.m. on Saturdays and Sundays, and the return flight, Am 2657, will depart Liberia at 12:05 p.m. and arrive in Mexico City at 3:05 p.m.
Aeromexico will use its medium-range Embraer 190 aircraft operated by Aerolitoral doing business as Aeromexico Connect on both routes. The Brazilian aircraft is configured in a two-class configuration with 11 seats in business class and 88 seats in economy.
"These routes represent the hard work Aeromexico is doing to offer a better product to our customers, as this will be the first time that Mexico City is connected directly to Liberia and Punta Cana," said Aeromexico's Chief Revenue Officer Anko van der Werff. "Our clients will also be able to travel to or leave the Dominican Republic and Costa Rica through either of their two destinations, further strengthening connectivity options to provide a unique travel experience."
The airline is slowly growing out of its Mexico City hub, as the airport is one of the busiest in Latin America with over 20 airlines serving the airport and Aeromexico itself having over 600 scheduled flights per day. Aeromexico has been serving Central America since 2007 when the airline began service to nearby Honduras and the Caribbean since 2010 with its first flight to Havana.
With the addition of these two flights, the airline will offer service to ten destinations in Central America and the Caribbean.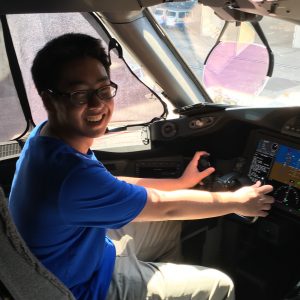 Ever since he made his first trip on a Boeing 747 in 2005, Samuel has been an AvGeek at heart. He is a dedicated United (ex-Continental) loyalist and frequent flier who attempts to live by Continental's slogan, "Work Hard, Fly Right." He has a huge love for the Boeing 777 along with any other Boeing wide body aircraft. Samuel is an avid collector of all types of airplane memorabilia ranging from model airplanes to in-flight magazines. In his free time, Samuel enjoys playing guitar and piano, and he is constantly on various airline websites scanning for any breaking news.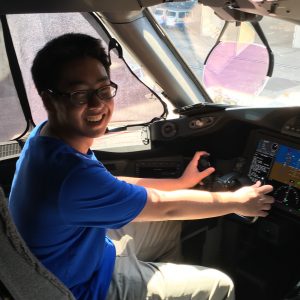 Latest posts by Samuel Chen (see all)