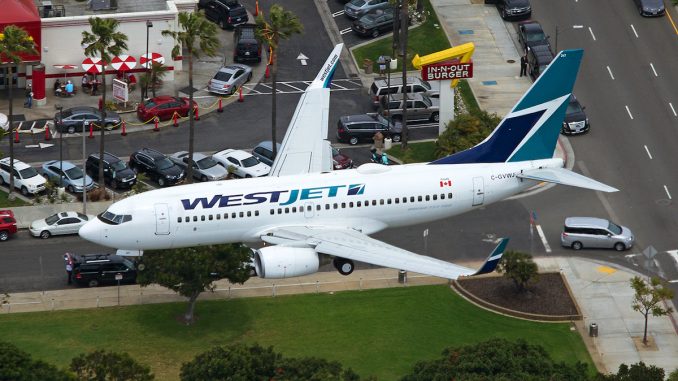 Swoop, Canada's newest airline, has unveiled its intentions to start flights to the United States. In an application to the US Department of Transportation, the airline has stated intentions to begin transborder flights in October. The carrier plans to serve Las Vegas, Orlando, Fort Lauderdale, Tampa, and Phoenix. The application stated flights would start "on or about October 11" but the initial destination has not been revealed.
Also missing from the application was the planned cities in Canada that would see cross-border service. The airline anticipates 3,500 daily flights across the border in its first year of operation. Specific airports in the United States have not been announced. All of the planned destinations, with the exception of Las Vegas, have both a main airport and a secondary airport serving the area.
Swoop is a new subsidiary from Canadian low-cost carrier WestJet. The carrier plans to begin domestic service on June 20, with a flight from Hamilton to Abbotsford. Other Canadian destinations include Halifax, Winnipeg, and Edmonton. Flights will be operated by the Boeing 737-800, with two aircraft currently in the fleet and four more joining by the end of the year.
Swoop will be operating as an ultra-low-cost carrier, one of the first in Canada. Aircraft will have an all-economy configuration and passengers will be charged for extras such as luggage and seat selection. The airline has already unveiled an app to help customers before and during their flights. The app allows passengers to book and manage their flights, as well as purchase inflight Wi-Fi and entertainment options onboard.
The airline has not been without its troubles. Parent company WestJet and Swoop pilots only agreed to unionization at the end of last month. The issue was hanging over the launch of the airline, with the threat of a strike before the airline took to the skies. A contract for the pilots is expected before the end of the month, with ALPA serving as the union for the pilots.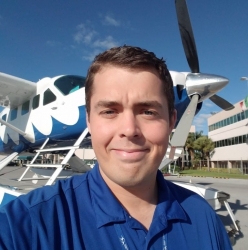 Daniel has always had aviation in his life; from moving to the United States when he was two, to family vacations across the U.S., and back to his native England. He currently resides in South Florida and attends Nova Southeastern University, studying Human Factors in Aviation. Daniel has his Commercial Certificate for both land and sea, and hopes to one day join the major airlines.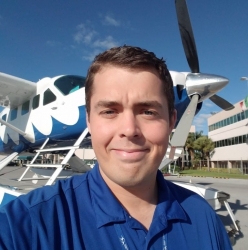 Latest posts by Daniel Morley (see all)