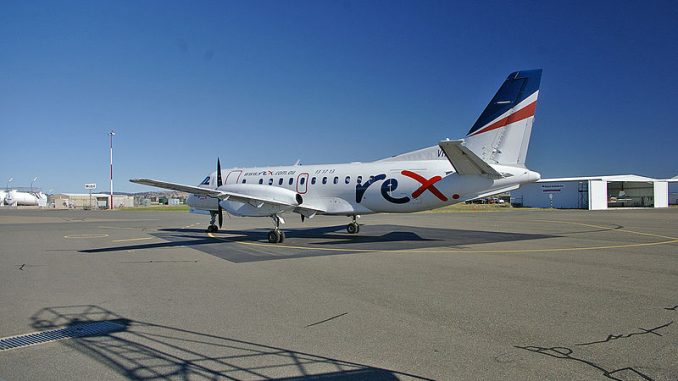 Australian regional airline Regional Express, also known as REX, has accused domestic rivals Qantas and Virgin Australia of hiring large numbers of its pilots.
In practices referred to as "rapacious", "selfish", and "irresponsible", REX has said that the two larger competitors have hired around 17 percent of its first officers and 56 percent of its captains over the past two years.
According to REX, this sudden shortage of flight crew has caused disruptions such as last-minute cancellations and combinations of flights which in turn is causing chaos in Australia's regional market.
Many of the pilots that are being poached from REX were trained through the Australian Airline Pilot Academy which was created by REX as a training pipeline 10 years ago.
Currently, 71 percent of REX's first officers and 26 percent of its captains have been trained by the academy.
"Whilst REX's initiative is successful in responding to natural attrition rates, it is not enough to stave off Qantas and Virgin Australia's rapacious plundering of REX's pilot pool instead of using their not inconsiderable resources to train their own pilots," said REX's Chief Operating Officer Neville Howell in an open letter detailing the accusation.
"These two airlines are causing widespread chaos and disruptions to regional air travel by their selfish and irresponsible actions," added Neville.
Both Qantas and Virgin Australia have responded to REX's accusations by underlining their enhanced investments in pilot training. Qantas plans on opening a new training academy in 2019 that will accommodate up to 500 pilots a year.
Additionally, Qantas claims that movement between airlines is completely normal for pilots.
Meanwhile, Virgin Australia has strongly rejected the allegations that it is trying to cause a disruption in the regional market.
It is worth noting that both Qantas and Virgin Australia have higher rates of cancellation than REX, but this statistic may be due to the amount of flights that Qantas and Virgin Australia operate compared to REX.
However, REX isn't the only regional airline that it is feeling the pains of what seems to be a worldwide pilot shortage. Regional subsidiary QantasLink and smaller operators such as AirNorth and the Royal Flying Doctor Service have also felt the impact of increased competition for pilots.
REX currently operates a fleet of 53 Saab 340 aircraft. The carrier also has two subsidiaries, Pel-Air Aviation and Air Link, who operate aircraft such as Saab 340s, Learjets, Beech turboprops, and Piper aircraft.
An "AvGeek" for most of his life, Akhil has always been drawn to aviation. If there is an opportunity to read about an airline, fly on a new airplane, or talk to anyone about aviation, he is on it. Akhil has been on over 20 different kinds of aircraft, his favorite being the MD-80. Additionally, he has visited 5 continents and plans to knock out the remaining two (Africa and Antarctica) soon. Based in Dallas, Akhil graduated from Texas A&M University with a degree in Management Information Systems and currently works in consulting. His dream is to become an airline executive.
Latest posts by Akhil Dewan (see all)