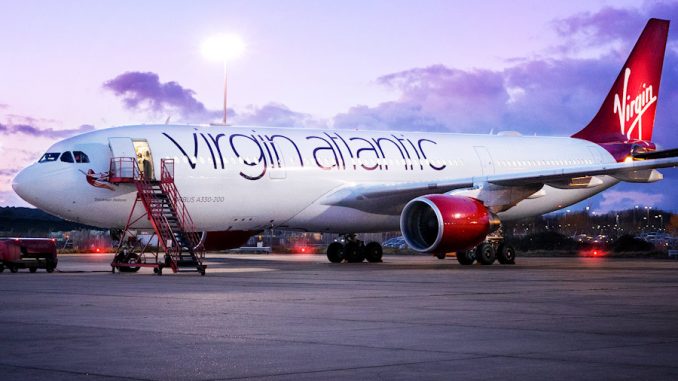 Virgin Atlantic acquired four Airbus A330-200s from the now-defunct Air Berlin between February and May of this year.
While the airplanes are now in the Virgin Atlantic livery, each with their own special name, the cabins remain the same from Air Berlin.
While the interiors are all set to be retrofitted in November of this year – including the trialing of a new Upper Class product which could be rolled out onto their upcoming A350s — the airplanes were sent straight into service from the airline's Manchester hub.
The airplanes were initially ordered so that Virgin Atlantic could continue to operate Manchester flights, while sending some of their A330-300s to Heathrow to relieve 787 operations due to ongoing engine problems.
Aditionally, the aircraft are in place to increase Manchester's flight capacity. The airline announced a 20 percent increase in capacity from next March, including a new nonstop service to Los Angeles.
Until then, the airplanes have been scheduled to operate flights from Manchester to places like Atlanta, Boston and San Francisco.
Usually, Virgin Atlantic is able to boast 31 inches of pitch across their fleet in their standard Economy Class, including on Manchester-based A330-300s. However, on their A330-200s, passengers complain about the 30 inches of pitch. While the difference may not sound like a lot, it is certainly causing a high number of complaints.
TripAdvisor reviews of the airplane's seat comfort and legroom show lower ratings than across the airline's other fleet.
So, should Virgin Atlantic have retrofitted the airplanes sooner?
On one hand, unlike a lot of other airlines who have been leasing aircraft or restricting services to help keep their flights in the air as a result of the 787's engine problems, Virgin Atlantic have bought these airplanes to make sure that Manchester can keep operations running at capacity with their own crew.
This means that the airline can keep passengers satisfied as they'll be able to get to their destination.
On the other hand, the high numbers of complaints could cause customers to choose a different airline. Thomas Cook, for example, offers 31 inches of pitch in economy and also operates to a selection of Virgin Atlantic's Manchester destinations.
However, this could be due to brand loyalty and prices. Many people choose Virgin Atlantic for their high quality service on board, even in Economy. Also, ticket fares for these Virgin flights could be below the competition and entice customers to choose them.
While the seats may not match the airline's regular standards, they're still all equipped with an entertainment system, USB charging and onboard Wi-Fi. Plus, the new Economy Delight offers 34 inches of pitch for those wishing to stretch out, even in the Air Berlin cabin.
Therefore, Virgin Atlantic was right to begin services on their A330-200s to help keep flights operating before retrofitting the fleet. While there may be some disappointment because of a lower quality seat, when it comes to that or missing a trip completely, customers will compromise.
Plus, it will all turn out well for Manchester travellers after the airplanes have been refurbished as there'll be extra flights, a new Los Angeles route and a new Upper Class experience that the hub gets to try out first.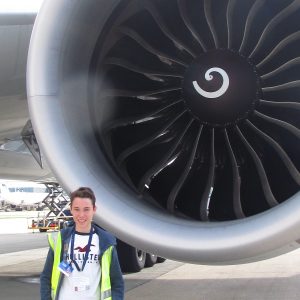 Connor has been in love with flying since the first time he boarded a plane when he was 5 years old. He loves all things aviation, and he hopes to make that his full time career in the future.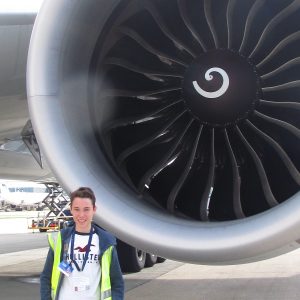 Latest posts by Connor Sadler (see all)