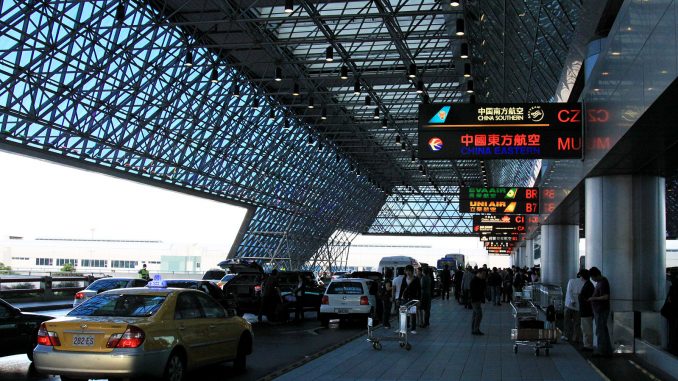 According to Taiwan's National Audit office, Taipei Taoyuan International Airport is struggling to crave a better growth rate. In 2017, the growth rate of the airport was 10.98 percent and 9.48 percent in 2014, only a slight increase over four years.
In 2016, the growth rate was 29.5 percent in Hong Kong, 26.7 percent in Singapore, 24.8 percent in Bangkok, 22.5 percent at Tokyo Narita Airport, 17 percent at Seoul Incheon Airport, and 10.55 percent at Taoyuan Airport. The figures have shown Taoyuan was far behind to the proximate airports and it was only slightly higher than Beijing which saw a 10 percent growth rate.
According to United Evening News, Mr. Deng-Ku Shiau, the president and CEO of Taoyuan Airport, said, "…several factors may affect the transit passenger volume, which related to the airline and the routes."
The Ministry of Transportation and Communication (MOTC) is craving for Taoyuan Airport to become an East Asian hub. In recent years, the airport is reinforcing its terminal facilities, work has begun on the construction of terminal 3 and the third runway, and a new taxiway has been opened recently which can handle an A380 more easily.
The Taoyuan Airport MRT (Airport to Taipei city express train services) launched last year, in-town check-in services were introduced to passengers, but only four Taiwan-based airlines have provided the full services (including check-in baggage). Also, the airport expanded a few customer-friendly facilities like rest zones along with massage chairs and karaoke.
Terminal 3 and Third Runway are Needed 
According to United Evening News, Alex Lu, associate professor at Kainan University, agreed that "the transit passenger volume was relatively low compared to the other neighboring cities.
Mr. Lu cited, "The commercial carriers used sixth freedom right (e.g San Francisco to Singapore by Cathay Pacific transit in Hong Kong) to expand the business and the airport stands to benefit from this strategy. But he commented the intention of passenger transit in Taipei will be dwindled away if the connecting time is too long. The volume of Taoyuan airport is too tight to arrange a better connection."
Ying-Jyun Wang, associate professor at National Kaohsiung University of Hospitality and Tourism noted, "…the example of Bangkok and Singapore, the passengers would rather Bangkok than Singapore due to the geographical location, but Singapore Changi Airport offered the city tour for SG$1 to passengers. He urged Taoyuan Airport could arrange special promotions to entice passengers."
Also, Mr. Wang mentioned, "If the airfares are not competitive, the customers will take another airport instead. He agreed the location of Hong Kong is better than Taipei so Taoyuan needs to improve the terminal facilities, raise the capacity and expand the routes to compete with Hong Kong."

Will has been a travel agent in Hong Kong for almost three decades, as time goes by he hasn't lost his passion for his job, He still has plenty of enthusiasm for the airline industry and airport operations.