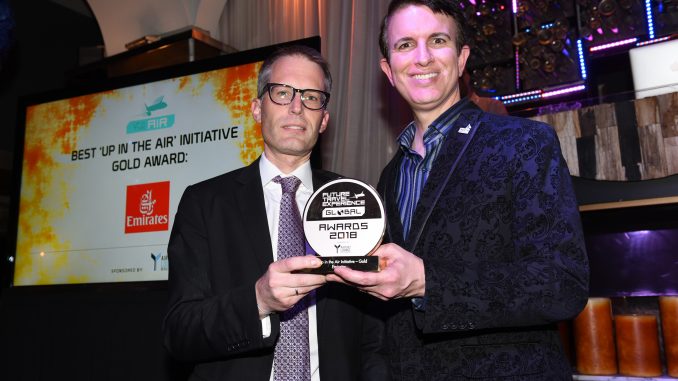 At the Future Travel Experience Global Awards on Monday in Las Vegas, Nevada, Emirates Airline walked away with the top award for their newly-debuted first class suites found on its Boeing 777 aircraft. The product won gold in the "Up in the Air" category, which focuses on initiatives that enhance passenger experience (PaxEx) and/or significantly enhance operational efficiency in-flight.
The suites are unique to the industry, not only being the only fully-enclosed floor-to-ceiling suites, but also with the degree to which technology plays a role. In these ultra-modern luxury suites, video calls can be made directly to cabin crew for service requests and in suites not adjacent to a window, virtual windows with live-streamed feeds from exterior cameras are offered, making every seat a window seat.
Additional technological features include a 32-inch HD television screen, individual lighting and temperature settings and Bowers and Wilkins Active Noise Cancelling Headphones created exclusively for Emirates and optimized for the suite. Even the seat has some advanced technology, adopting a NASA-inspired "zero gravity" position for optimal comfort in addition to the standard lie-flat setting offered.
Clearly, privacy is the main factor in these suites, as seen not only with the floor-to-ceiling walls and sliding doors, but also with smaller features such as the service window to serve drinks and snacks without disturbing the guests inside. The airline has also installed personal wardrobes and storage space for carry-on bags in the suite to prevent the need for leaving the suite, creating an eco-system that makes leaving the suite unnecessary, except for when you need to use the lavatory.
"We're delighted that Emirates has won the gold award for our new 777 First Class private suites, which have once again raised the bar in commercial aviation," said Matthias Schmid, Emirates' Senior Vice President for North America. "We always pursue excellence when it comes to delivering the best experience possible to our customers, so to be recognized for our efforts validates the attention we put into our products and services."
"The 'Up in the Air' category in the FTE Global Awards 2018 was extremely competitive but Emirates ultimately came out on top for its display of true innovation with the development of its First Class Private Suites," said Ryan Ghee, Head of Strategy, Engagement & Content, Future Travel Experience. "On behalf of everyone at Future Travel Experience, I would like to congratulate Emirates on winning this prestigious award."
Currently found only the Boeing 777 fleet, the first class suites are less than a year old, having been unveiled in November 2017.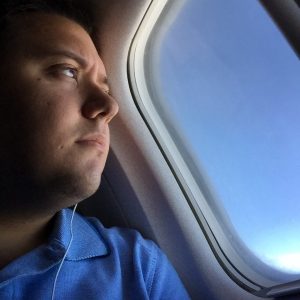 Tom has been flying for as long as he can remember. His first flight memory was on a Song Airlines 757 flying from LaGuardia to Orlando. Back then, he was afraid to fly because he thought you needed to jump off the plane in order to get off. Some years later, Tom is now a seasoned traveler, often flying to places just for the fun of it. Most of the time, he'll never leave the airport on his trips. If he's not at home or at work as a Line Service Technician at Long Island MacArthur Airport, he's off flying somewhere, but only for the day.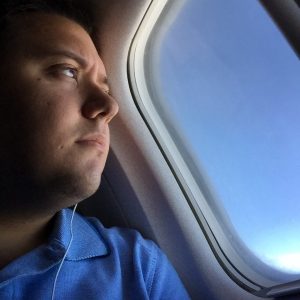 Latest posts by Thomas Pallini (see all)