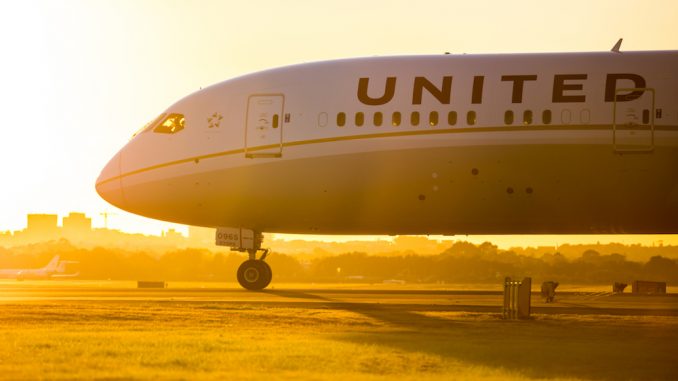 This year has already been a busy one for United Airlines, which debuted the first 737 MAX 9 in the U.S. in early June from its Houston Intercontinental hub. The Chicago-based airline will also be the first carrier in North America to take delivery of Boeing's stretched Dreamliner, the 787-10, in mid-October.
Pilots for the carrier have confirmed that the first 787-10 base will be at Newark Liberty International Airport, United's largest European gateway. According to FlightGlobal, an internal memo sent to pilots in September notes that the new Dreamliner will be used on six routes from Newark during the Summer 2019 schedule which commences on March 31, 2019. The memo also states that 55 captains and 105 first officers will be staffed at the newest Dreamliner base.
United Airlines 787-10 N14001 left Everett this morning to return to Charleston. pic.twitter.com/LJiEOhdn44

— Jennifer Schuld (@JenSchuld) September 20, 2018
But before flying to Europe, the new airplanes will first fly domestically according to data published by FlightGlobal. The 787-10 will make its debut on Jan. 7, 2019 operating between Newark (EWR) and Los Angeles (LAX) as UA275, replacing the Boeing 757-200 that currently serves the route. One-way tickets for the inaugural 787-10 flight are as low as $210 in basic economy and $1,249 in first class. The new aircraft will operate this flight six times weekly.
In addition to Los Angeles, United will also add Dreamliner service on the world's sixth most profitable route, Newark to San Francisco, from Feb. 14, 2019, operating as UA2006. When attempting to book flights on the 787-10, look for the code "781" in the details section of flight listings next to the United logo and flight number. The 787-10 will also be replacing a 757-200 on this route.
Passengers booking first class on these routes are in for a big upgrade. United's 787-10s will be the first Dreamliner variant in the fleet featuring a 44 seat business class cabin with the new Polaris seats. While the international Polaris service will not be offered on domestic routes, these seats provide aisle access for all passengers, unlike the B/E Aerospace Diamond seats that the 757-200 and all other Dreamliner variants currently have.
In economy, the aircraft will have 253 seats, 45 Economy Plus and 218 in United economy in a 3-3-3 configuration. The new aircraft will also feature Premium Plus, the airline's version of an international premium economy cabin. 21 Premium Plus seats will be available on the 787-10 in a 2-3-2 configuration. These seats, however, are not bookable for flights to Los Angeles and San Francisco and it is unclear if passengers will be able to upgrade from economy to this cabin.
With a total of 318 seats, the 787-10 will be United's second-largest aircraft by passenger capacity. The 787-9 has room for 252 passengers and the 787-8 for 216. The aircraft actually has fewer seats than Singapore Airlines' 787-10, which has room for 337 passengers. The five-star carrier, however, uses this plane on regional routes, resulting in the denser economy cabin.
While the 787-10 appears to operate flights to these two California hubs until August 2019, it is likely that the aircraft will be pulled off the transcontinental routes in late March to begin flying the six routes United has planned for them in the summer schedule.
United's first 787-10 is scheduled to be delivered in mid-October. In September, this airplane along with other Dreamliners flew from the Charleston factory to Everett to seek shelter and prevent any potential damage to the fuselage during Hurricane Florence. On Sept. 20 N14001 flew back to Charleston and it is being prepared for delivery. United also plans to take delivery of two more 787s before the end of the year.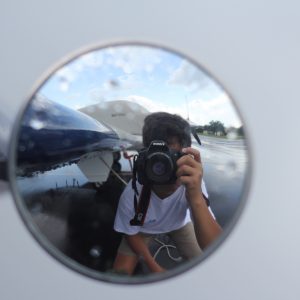 Mateen has been interested in aviation from a very young age. He got his first model airplane at six and has been airplane spotting since he was nine years old. He has always had a passion for aviation and loves learning about different aspects within the industry. In addition to writing for AirlineGeeks, Mateen is also an editor for his high school's newspaper. You can also find him on Instagram (@Plane.Photos) where he enjoys sharing his aviation photography with thousands of people everyday.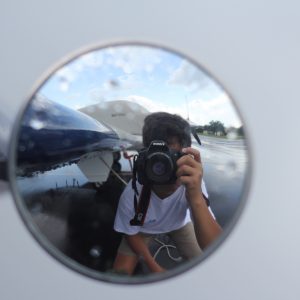 Latest posts by Mateen Kontoravdis (see all)