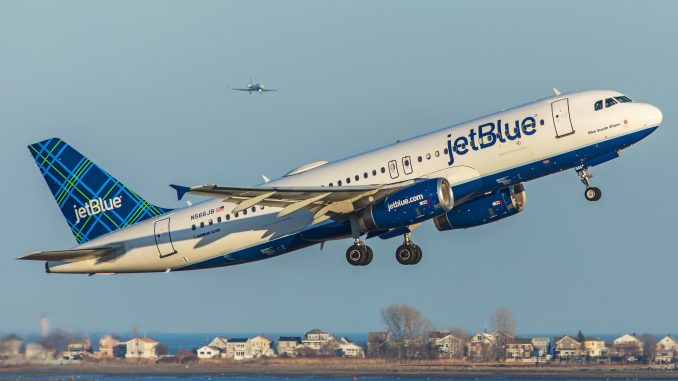 Sweepstakes are very common in the industry as airlines will often include all-expenses-paid vacations to luxurious locales throughout the world. JetBlue just announced its latest sweepstakes that also includes an all-expenses-paid trip for the lucky winners, the only catch is that the winner won't know where they're going until check-in and it won't be a vacation, rather, a hands-on service trip.
The sweepstakes, named #CheckInForGood, offers JetBlue customers the chance to win a trip to Destination Good, a location that won't be revealed until the winners arrive at JFK Airport in New York for their flights. Once at their destination, volunteers can expect to activities that align with the values of JetBlue For Good's, the humanitarian wing of JetBlue focused on corporate social responsibility, including youth and education, community and the environment.
"Service is built into everything we do at JetBlue. It's part of our DNA.  Doing good can make a powerful impact any and everywhere," said Icema Gibbs, director corporate social responsibility, JetBlue. "We're excited to offer our customers the chance to once again roll up their sleeves and join us in giving back. We chose Destination Good as this year's location to reinforce that doing good can happen anywhere and anytime – be it in the air, on the ground, or even in your neighborhood."
This is JetBlue's second year running the program, after successfully deploying do-gooders last year to places in need to assist with various causes such as hurricane relief in Houston, saving coral reefs in the Bahamas and restoring a community center in Jamaica. Although the destinations are closely kept secrets, it is likely that it will be a currently-served JetBlue destination.
JetBlue is donating its aircraft to participate in the mission, offering the 50 winnings customers free travel to areas in need alongside JetBlue crewmembers and its partners at various non-profit organizations assisting with the volunteer efforts. Although its unknown which aircraft the airline will donate, its largest is the Airbus A321, capable of carrying 200 passengers. However, its special livery A320 named "Bluemanity" would be a fitting aircraft, capable of carrying 150 passengers.
Volunteers looking to attend this trip must take a leap of faith as they will only know the dates of the trip and are told to bring a passport, although they might not be leaving the country. The flights depart JFK Airport on Nov. 27, the international day of giving, and return on Nov. 30. The trip will end JetBlue's Month for Good, during which the New York-based airline celebrates "kindness and good deeds."
Airlines often participate in recovery efforts as they have access to large aircraft and supply networks to get necessary items to places in need. Norwegian Air Shuttle is known for its yearly humanitarian trip to Africa using its Boeing 737 aircraft and Spirit Airlines was a huge contributor to the Puerto Rico relief effort, donating multiple aircraft to fly between South Florida and Puerto Rico to help deliver supplies.
People interested in participating can sign up at jetbluecheckinforgood.com, as well as at kiosks located in New York City and Los Angeles from now until Oct. 26.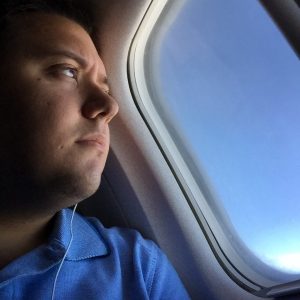 Tom has been flying for as long as he can remember. His first flight memory was on a Song Airlines 757 flying from LaGuardia to Orlando. Back then, he was afraid to fly because he thought you needed to jump off the plane in order to get off. Some years later, Tom is now a seasoned traveler, often flying to places just for the fun of it. Most of the time, he'll never leave the airport on his trips. If he's not at home or at work as a Line Service Technician at Long Island MacArthur Airport, he's off flying somewhere, but only for the day.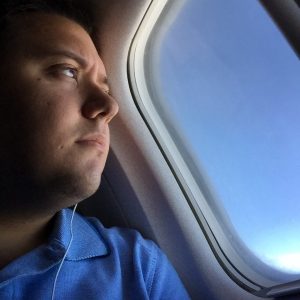 Latest posts by Thomas Pallini (see all)