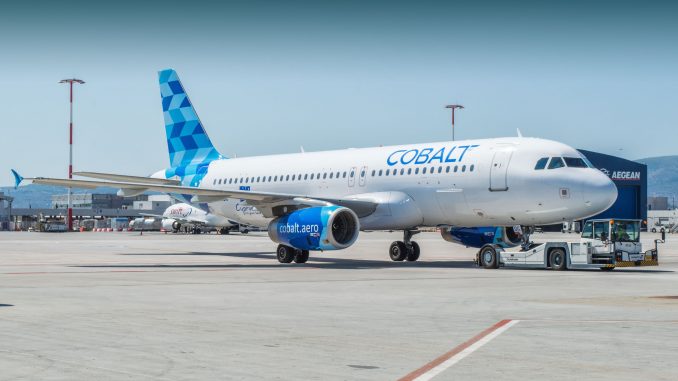 Cyprus' Cobalt Air suspended operations indefinitely on Oct. 18, 2018, just days after it was reported that the airline was struggling financially. The 2017 Center for Aviation Start-up of the Year recipient left approximately 200 people jobless and six aircraft stranded at its hub at Larnaca International Airport in Larnaca, Cyprus.
When an airline goes bankrupt, there are several options for the planes involved. If the airline or the government owned the aircraft, they could send it to storage for an extended period of time, or sell it to another carrier in an attempt to secure some profit from the bankrupt carrier. Former Greek flag carrier Olympic Airways stored two of its A340s for eight years prior to the government selling them to a new owner.
For leased planes, the lessor almost always immediately reclaims the aircraft. Anytime an aircraft spends in the hands of a defunct airline indicates lost money for the lessor. Leasing companies need to repaint the aircraft and customize the interior for the next customer which can't be done if they haven't repossessed the plane. This speedy process ensures that the plane is quickly handed over to another paying customer.
After Monarch Airlines stopped flying in Oct. 2017, leasing companies quickly redistributed its 34 aircraft to new carriers. Aircraft demand is very high right now, which is why many ex-Monarch planes received new logos and were promptly put back in service. Multiple airlines including Olympus Airways, Ellinair and Thomas Cook fly A320s sporting hybrid liveries which feature prominent parts of Monarch's iconic purple and yellow livery.
The entirety of Cobalt's fleet was leased with its two all-white A319s owned by CIT group and two of the airline's four A320s leased from GE Capital Aviation Services (GECAS) while the remaining two aircraft's source has remained anonymous. As of Oct. 25, all six aircraft are still on the ground in Larnaca, and not for a good reason.
According to Kathimerini Cyprus, GECAS sent pilots from the U.S. to Cyprus last week to repossess and retrieve 5B-DCR and 5B-DDC immediately after Cobalt stopped flying. The pilots found their aircraft blocked by vehicles, not allowing the plane to be moved without being damaged.
In a statement to AirlineGeeks, a spokesperson for GECAS said: "I can confirm that we are in the process of recovering our aircraft from the now-defunct Cobalt Air and that the process is typically one which can take some time."
GECAS pilots have been in Cyprus for six days now attempting to take back the planes. The bizarre situation may become a political one, with reports that the pilots have asked the American Embassy in Nicosia to assist in the situation. Cyprus' Department of Civil Aviation is also aware of the issue and was asked to weigh in as well. When Cyprus Airways went bankrupt in 2015, GECAS had no issues repossessing its leased planes.
Additionally, Cobalt's A320s are special because they were some of the only narrow-body aircraft in Europe offering a proper 2-2 first class seat. If these aircraft are leased in Europe again, the plane interior will most likely be retrofitted to take out the 12-seat first cabin and replace it with economy seats, a process which will add extra work, money and time for GECAS before the planes are able to take off with a new customer again.
Waiting to be repossessed, Cobalt's entire fleet is still parked in Larnaca. While leasing companies lose money by the aircraft being blocked, this unique situation has given avgeeks a chance to spot the six-plane fleet altogether and still painted in Cobalt's livery one last time.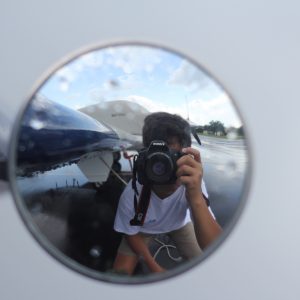 Mateen has been interested in aviation from a very young age. He got his first model airplane at six and has been airplane spotting since he was nine years old. He has always had a passion for aviation and loves learning about different aspects within the industry. In addition to writing for AirlineGeeks, Mateen is also an editor for his high school's newspaper. You can also find him on Instagram (@Plane.Photos) where he enjoys sharing his aviation photography with thousands of people everyday.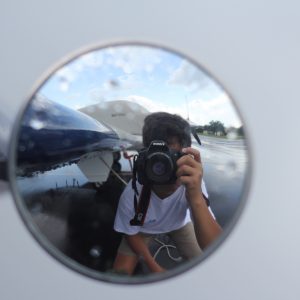 Latest posts by Mateen Kontoravdis (see all)