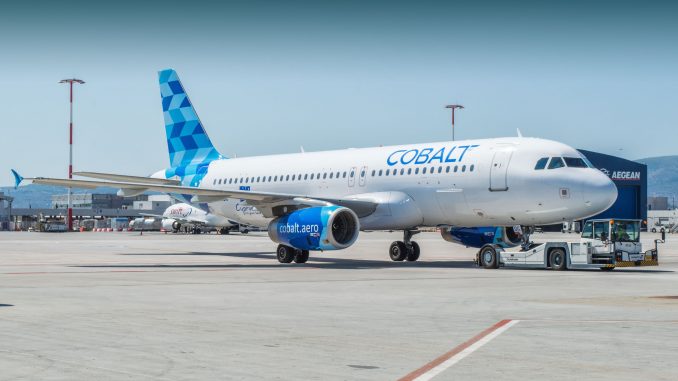 Trade war tensions with China are rising in the U.S. as President Donald Trump creates new barriers for Chinese trade. While this has been occurring, Cyprus has kept its doors wide open to Chinese investment and trade, with plans to double bilateral trade to more than $1 billion, equivalent to about 5 percent of Cyprus' annual economic output, according to Bloomberg Businessweek.
From Europe's biggest casino resort to Cobalt Air, Chinese investments are inevitable in Cyprus. However, EconomyToday is reporting that the airline has flown into serious financial turbulence recently. Sources familiar with the carrier have reported that the "hole" in the company's finances has reached about 5.8 million dollars or 5 million Euros. The sources claim that the existing Chinese shareholders have refused to meet their shareholder obligations.
The sources also reported that the Chinese government has instructed investors to freeze some investments as a consequence of trade war tensions with the U.S. The airline is feeling the pressure, but higher-ups have ensured that the airline is in the process of finding new investors to cover the void left by the Chinese investors. They claim that this will help the company return to a "healthy" state in the near future.
Cyprus' Cobalt Air has rapidly expanded its fleet and route network after it commenced flights in 2016. The Cypriot airline was created in response to the shut down of the nation's flag carrier, Cyprus Airways, in 2015. Prior to commencing flights in 2016, the airline confirmed that it had secured an unspecified amount of capital from a Hong Kong-based investor.
Not even into its second year of operations in 2017, Cobalt began discussing expanding into the long-haul market, specifically focusing on China. In an interview with ch-aviation published in October 2017, Andrew Madar, the CEO of Cobalt said: "The next big step is the long haul. We're going to keep our short haul operations to east and west. We're going to have a pretty good-sized network of cities."
He continued to state: "We'll be serving destinations in Europe, the Middle East, China, India, and the United States via a phased expansion plan."
Additionally, during a round of cabin crew hiring in 2017, the carrier specified that written and spoken knowledge of Chinese is an advantage when applying to work for the company. In early 2018 it was reported by multiple Cypriot news outlets that the airline is planning a non-stop flight to Beijing, pending an additional injection from Chinese investors. This route, however, has not yet come to fruition.
The airline's looming financial issues, however, have not affected any of the carrier's scheduled routes. For Cyprus' largest scheduled airline, flights are operating as normal and the carrier even announced its plans to launch a passenger recognition program – Cobalt Elements – last month. For now, it will be a waiting game as the airline rushes to find new investors and return to financial health.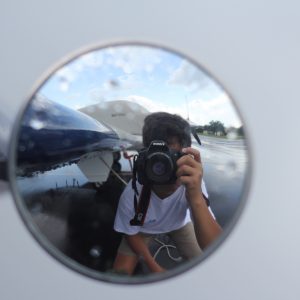 Mateen has been interested in aviation from a very young age. He got his first model airplane at six and has been airplane spotting since he was nine years old. He has always had a passion for aviation and loves learning about different aspects within the industry. In addition to writing for AirlineGeeks, Mateen is also an editor for his high school's newspaper. You can also find him on Instagram (@Plane.Photos) where he enjoys sharing his aviation photography with thousands of people everyday.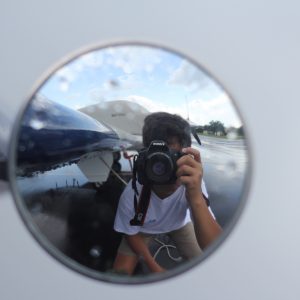 Latest posts by Mateen Kontoravdis (see all)