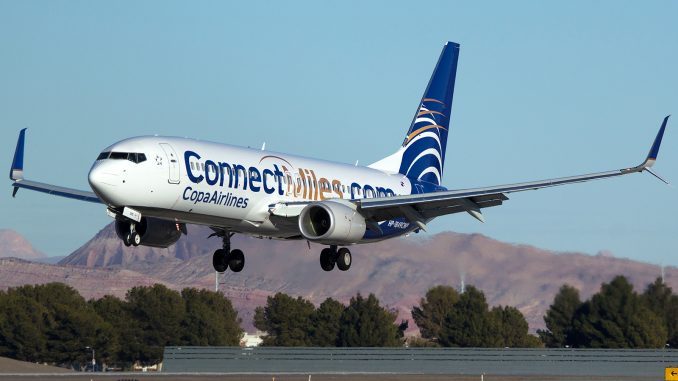 Azul Brazilian Airlines and Copa Airlines announced a codeshare agreement that will connect two large networks in Latin America. Now Copa customers can use Azul's network in Brazil with 101 domestic destinations, 52 not served by any other airline and Azul clients can use Copa's presence in many Latin America and Caribbean destinations. The benefits and convenience of a codeshare ticket include those of thru check-in and thru-baggage.
In addition to the codeshare agreement, Azul and Copa also announced the launch of their frequent flyer cooperation agreement. Starting in December, members of Azul's loyalty program and Copa's loyalty program can now easily earn frequent flyer points when flying either airline.
According to Dennis Cary, Commercial and Planning Senior Vice President, Copa Airlines, the codeshare agreement also allows Copa's clients more flight options to major cities in the Brazilian southeastern and northeastern regions to which Copa do not fly. Connecting the hub in Panama with these cities will bring more economic opportunities. Copa already flies to Belo Horizonte and Recife where Azul offers many connections.
Abdi Shah, Azul's CRO highlighted that Copa is the most on-time airline in Latin America while Azul is the most punctual in Brazil so they can ensure the best possible experience for connecting customers.
Though these companies will benefit customers on both sides as they will also compete in markets like Orlando, and Fort Lauderdale in Florida. In cities like Belo Horizonte, a passenger may have the option of flying nonstop to Orlando with Azul or flying Copa to Panama and connecting to Orlando and Fort Lauderdale.
Peter Biondi has a degree in journalism and a master's degree in airline/airport management from Embry-Riddle Aeronautical University. He is a former professor of Airline Management, Airline Marketing, Airport Management, Aviation safety, and Introduction to the Aviation Industry. He is an IATA instructor in airline business foundation. He has worked as an aviation consultant, analyst, researcher, journalist and professor. His professional experience includes Varig – Brazilian Airlines, KLM, and British Airways. Before moving to the US, he lived in Europe and South America. He is fluent in English, Spanish, Portuguese, French and Italian.
Latest posts by Peter Biondi (see all)