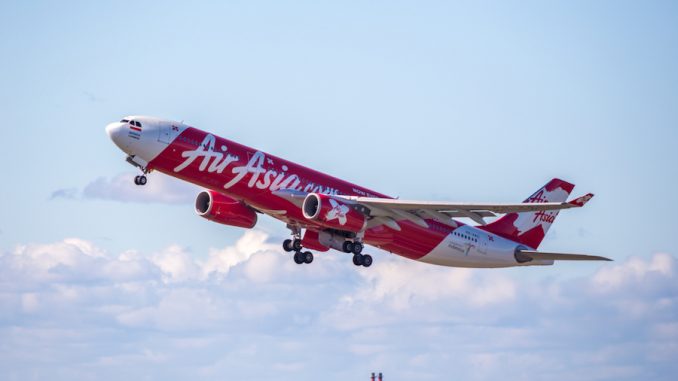 Indonesia AirAsia X, a joint venture between Malaysian long-haul carrier AirAsia X and Indonesia AirAsia, has announced that it will be ceasing scheduled operations beginning January 2019. The carrier will still remain in operation but will operate as a non-scheduled commercial airline going forward.
Indonesia AirAsia X was intended to operate as a long-haul carrier, but only operated two long-haul routes from Denpasar, Indonesia to Tokyo and Mumbai using two Airbus A330-300s. This announcement will not affect Indonesia AirAsia, as Indonesia AirAsia X and Indonesia AirAsia are two separate entities. Indonesia AirAsia operates domestic and international routes across Southeast Asia and maintaining a fleet of Airbus A320s while Indonesia AirAsia X operates a mix of medium and long-haul routes using a mixed fleet consisting of five Airbus A320s and 2 A330-300s.
"With the challenging operational environment in Indonesia, primarily due to the series of natural disasters that occurred in proximity to Bali, the company is underway to evaluate the available options for our Indonesian associate to ensure sustainability of the company with the last scheduled flight from Bali to Narita will end in January 2019," said AirAsia X group CEO Nadda Buranasiri.
Over the past year, the carrier has seen significant decreases in passenger loads, around 32 percent, and has posted a loss of $1.5 million in Q3 2018. Exactly one year ago, however, the carrier posted a profit of $2.15 million. Just this week, Malaysia's AirAsia X also posted significant losses or a second consecutive quarter due to rising fuel costs, pressures on the carrier's long-haul budget, and decreased tourism from China, the carrier's largest market.
It is reported that Indonesia AirAsia will take over the routes and gate slots maintained by Indonesia AirAsia X. The carrier is hoping to recover by implementing a new fare structure, meant to drive up ancillary revenue, while also monitoring operating expenses.
In addition to its Malaysian and Indonesian carriers, AirAsia X also operates an offshoot in Thailand, Thai AirAsia.
An "AvGeek" for most of his life, Akhil has always been drawn to aviation. If there is an opportunity to read about an airline, fly on a new airplane, or talk to anyone about aviation, he is on it. Akhil has been on over 20 different kinds of aircraft, his favorite being the MD-80. Additionally, he has visited 5 continents and plans to knock out the remaining two (Africa and Antarctica) soon. Based in Dallas, Akhil graduated from Texas A&M University with a degree in Management Information Systems and currently works in consulting. His dream is to become an airline executive.
Latest posts by Akhil Dewan (see all)