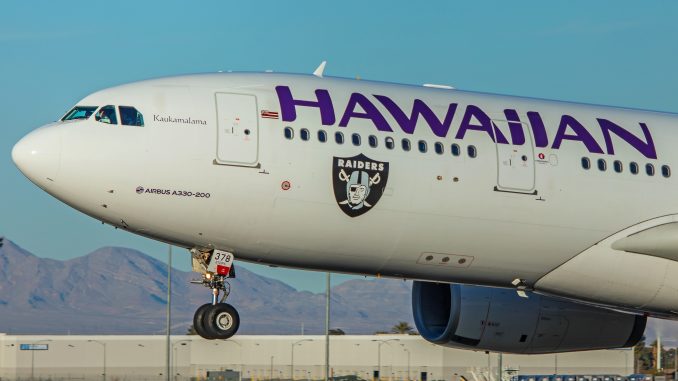 Hawaiian Airlines and JetBlue Airways have announced an expansion to their existing codeshare partnership. The expansion will open up flights on Hawaiian to numerous destinations on the eastern U.S. The expanded options take advantage of Hawaiian's new flight between Honolulu and Boston Logan, starting in early April. When started, the transcontinental flight will become the longest domestic flight in the United States, according to the airline.
The new arrangement will open up Hawaii for 26 cities on the East Coast, including Washington D.C. and Baltimore. The expanded arrangement is already open for passengers to book on both the Hawaiian and JetBlue websites. Passengers at the newly opened destinations were previously unable to connect on Hawaiian Airlines flights through New York's Kennedy Airport.
The arrangement also works for passengers in Hawaii wishing to travel to destinations on JetBlue on the East Coast. The current partnership with JetBlue includes connections on Hawaiian on the West Coast, as well as Hawaiian's current flight to New York. The partnership allows for a single check-in for all flights and baggage transfers between Hawaiian and JetBlue. Frequent fliers are also able to earn HawaiianMiles on JetBlue flights and Trueblue points on Hawaiian flights.
Hawaiian's new flight will operate five days a week. The flight will depart Honolulu at 1:45 p.m. and arrive in Boston at 6:00 a.m. the following morning. The return flight will depart Boston at 8:55 a.m. everyday it operates except Friday, when it will depart at 8:00 a.m. The return will arrive in Honolulu at 2:35 p.m. every day except Friday.
The expanded destination options will benefit both the business traveller and the leisure travel market with more and better options to travel to the islands. JetBlue is currently the largest carrier at Boston, with flights to over 70 destinations. In Honolulu, the JetBlue code has been added to over 170 daily interisland flights.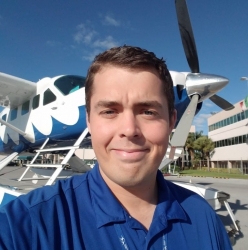 Daniel has always had aviation in his life; from moving to the United States when he was two, to family vacations across the U.S., and back to his native England. He currently resides in South Florida and attends Nova Southeastern University, studying Human Factors in Aviation. Daniel has his Commercial Certificate for both land and sea, and hopes to one day join the major airlines.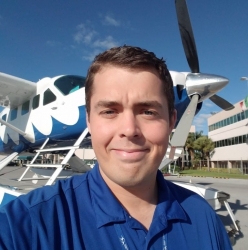 Latest posts by Daniel Morley (see all)